Read all the detail information of Wild Rift Patch Notes 1.0 here featuring regional open beta, new champions added, buff & items, and more.
New Regional Open Beta
7 Regions Open Beta
Down below is a list of Regional open beta begin on October 27 (PT) that all players from those regions will have full access to Wild Rift on Android and iOS.
Indonesia
Japan
Malaysia
Phillippines
Singapore
South Korea
Thailand
Wild Rift's would also like to welcome players from Cambodia, Brunei, Laos, Myanmar, and Timor-Leste!
Temporary Downtime
Noted: Wild Rift will be temporarily suspending iOS testing and disabling a new download of Wild Rift shortly.
New Champions Preview
New Champ: Lee Sin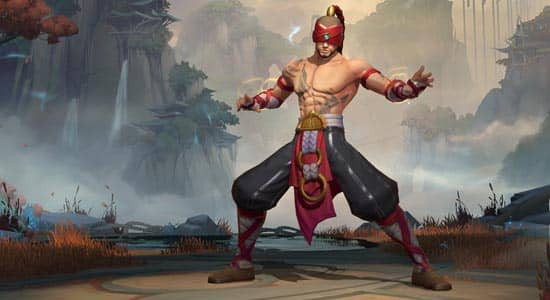 Introducing the New Champion in Wild Rift, Lee Sin the Blind Monk. He's sure to add a new layer of depth and mastery to the jungle, offering unparalleled mobility, outplay potential, and tons of clips for the highlight reel.
Noted: Lee Sin will be available alongside knockout Lee Sin and Muay Thai Lee Sin.
New Incoming Champions
Wild Rift is rolling out a test phase for six new champions that will be free to play and fully release between October 22 and 27 (PT).
Akali - The Rogue Assassin
Darius - The Hand of Noxus
Draven - The Glorious Executioner
Evelynn - Agony's Embrace
Kai'Sa - Daughter of the Void
Seraphine - The Starry-Eyed Songstress
In-Game Reward
In South Korea and Japan, players who have Riot Games accounts and will earn team rewards base on theri time and monetary investment in League of Legends on PC.
For the Other Regions in Closed Beta players who may not have Riot accounts yet, you can create and link to Riot Account to earn rewards such as champions and skins later in the year.
Items Buffs
Tear of the Goddess

Buff Mana per stack: 6 -> 8
Archangel's Staff

Buff Mana per stack: 12 -> 15
Manamune

Bonus AD: 1% -> 2%
Mana per stack: 8->10
Muramana
Bonus AD: 1% -> 2%
Winter's Approach

Mana per stack: 8 ->15
Source: Wild Rift Patch Note 1.0