The iconic Black Ops III weapon is now available in Call of Duty Mobile Season 1. Find Dingo best attachments, stats, and a complete loadout guide down below.
How to unlock Dingo Fast in COD Mobile
To get your hand on Dingo lmg you must reach tier 21 in Season 1"Reawakening" Battle pass. While the epic version required you to buy the premium battle pass and reached tier 50.
To unlock Dingo fast you can complete the provided Daily missions, Seasonal quests & tasks, and Featured events to get extra battle pass XP to speed up your battle pass tier.
Best COD Mobile Dingo Attachments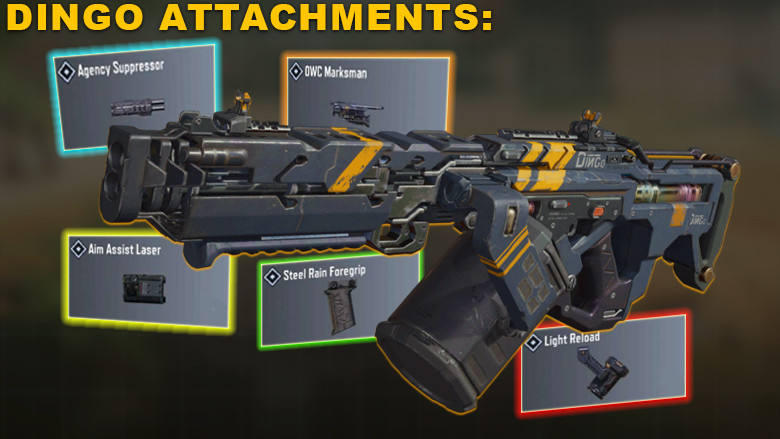 Here is our recommendation to build the best Dingo attachments in Call of Duty Mobile:
Muzzle: Agency Suppressor
Barrel: OWC Marksman
Laser: Aim Assist Laser
Underbarrel: Steel Rain Foregrip
Magazine: Light Reload
Our build will increased Dingo prime damage range from 12 meters to 16.2 meters, and reduces aiming movement speed, with the sacrifice of 40 bullet reduction.
As we mentioned it is better to use this gun as an assault rifle instead of what it design to be, an LMG.
COD Mobile Dingo Damage Stats
Here are Dingo damage stats (0-12 meters):
Head & Neck: 36.4
Upper Chest: 30.8
Stomach: 28
Upper Arm: 29.96
Lower Arm: 29.96
Legs: 28
Here are Dingo Weapon Stats:
Fire Interval: 83ms
Bullet Speed: 800m/s
Aiming Time: 370 m/s
Dingo has the shortest damage drop off compare to other LMGs in COD Mobile, which is why we recommend you to use Dingo as an close range AR version to output it's true damage.
Best Dingo Loadout in COD Mobile
Now that you know both Dingo best attachments, and it weapon stats, you can start to build yourself a complete loadout around this gun.
Best Secondary to use with Dingo
L-CAR 9
Launcher (Any)
Melee (Any)
If you like to have a sidearm we recommend to equip the L-CAR 9 since it's the best pistol to use in Call of Duty Mobile right now.
If you are an objective players that always try to take down enemy scorestreaks we recommend to equip the FHJ-18 launcher.
For aggressive players you can use any melee, and hold it when you move to objective points, flank, or hills then switch out your Dingo, this will decrease your movement time.
Best Perk for Dingo
Perk help support your playstyle, in this case you will need to move quick while holding the Dingo weapon so we recommend to go with these perks:
If you want to go on a high streaks you need to win a lot of gunfights, sometimes even multiple enemies per fight. This perk help increase your surviving chance after winning gunfight.
This last perk help you get your scorestreaks faster then normal, which is very useful for you and your team.
Overall, when you combine these perk together you will be able to move around faster, fast regeneration after winning gunfight, and you can spam your scorestreaks.
Dingo Skins, Rarity, & How to Get
Browse through all Dingo skins in Call of Duty: Mobile here:
Dingo - Refreshing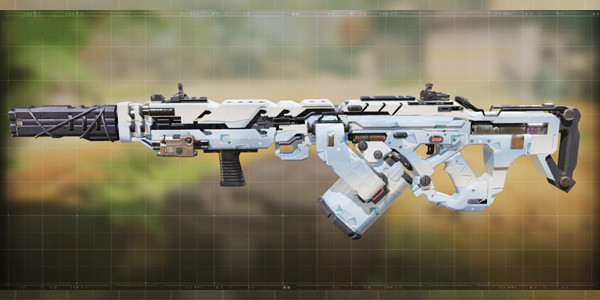 Name: Refreshing
Rarity: Epic
How to get Dingo Refreshing: Unlock this skin in Deadly Denim Lucky Box.
Dingo - Hanahaki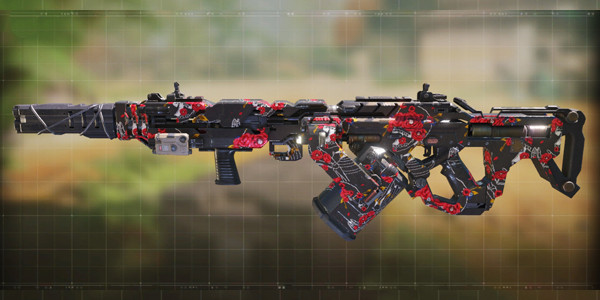 Name: Hanahaki
Rarity: Epic
How to get Dingo Hanahaki: Unlock this skin in Bone Dry Lucky Box.
Dingo - Gemmed Beast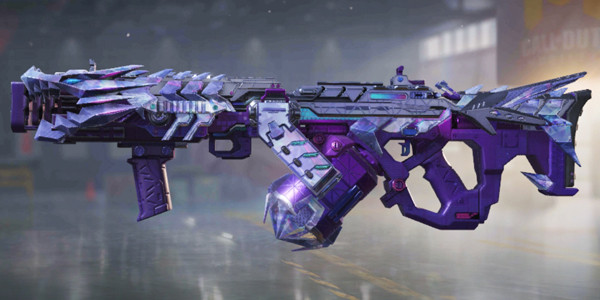 Name: Gemmed Beast
Rarity: Epic
How to get Dingo Gemmed Beast: Unlock this skin in Season 3 2023 Series 2 Multiplayer Ranked Grand Master III.
Dingo - Splatter Caster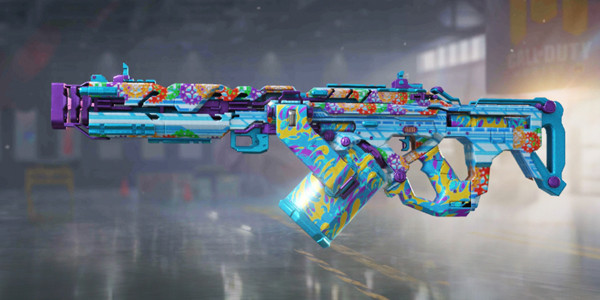 Name: Splatter Caster
Rarity: Rare
How to get Dingo Splatter Caster: Unlock this skin in Dancing Bullets Lucky Box.
Dingo - Scarlet Oracle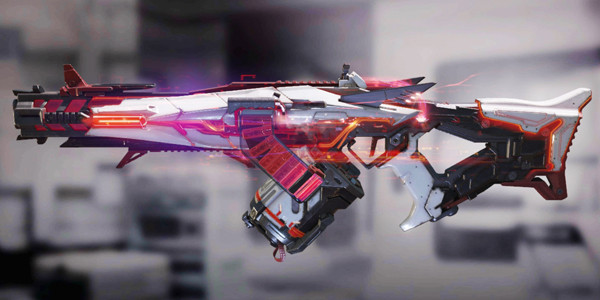 Name: Scarlet Oracle
Rarity: Legendary
How to get Dingo Scarlet Oracle: Unlock this skin in Oracle's Tech.
Conclusion
In short, Even though DINGO is designs to be an LMG we recommend you to use it as an Assault rifle instead, it has great versatility, and with our build you will perform better with this weapon.