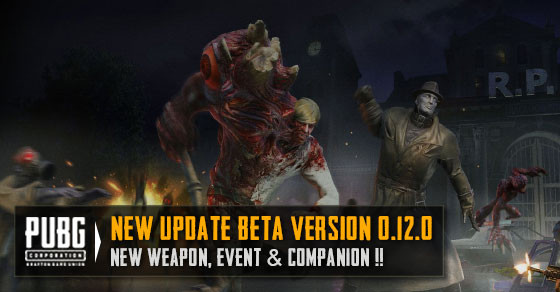 The PUBG Mobile Update beta version 0.12.0 bringing in some new features to the game such as New Weapon, Event, and Companion. Find out detail here.
PUBG Mobile Update Beta Version 0.12.0: What's new
Since PUBG Mobile update beta version 0.12.0 is rolling out to testers it brings a bunch of new features to the game. Here are all the features is you must know.
PUBG Mobile New weapon in Version 0.12.0
1. RPG-7 or Bazooka

RPG-7 deal huge amount of (aoe) damage. RPG-7 Will only spawn in Zombie Mode and is mainly use to destroy pack of zombies.
RPG-7 or Bazooka fires rocket-propelled grenades and it come with 6 rockets.

2. Liquid Nitrogen Grenade

Liquid Nitrogen Grenade reduces movement speed over an area this effects to both zombies and enemies. You can only find this weapon in Zombie mode.
The new event in PUBG Mobile Version 0.12.0
Zombie mode has been on PUBG Mobile for a while and the new 0.12.0 beta update added another zombie event in Erangel. This time, it is more chaotic and even more zombies. It is like a hardcore zombie mode.
The new Zombie mode is similar to the old mode but now it is turning into rescued mission, you will need to survive until you're rescued. More than that, moving outside of Houses during night shift will now effect your health levels as the air becomes toxic and blurred your vision. You might need to stay inside your house and defend a huge pack of zombies.
Companion - New Cosmetic in Version 0.12.0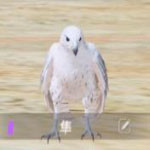 "Bring a Companion with you onto the battlefield to earn Companion EXP!"
PUBG Mobile has added a new animation cosmetic items call Companion. In the test sever the companion you can get is a bird. It will stay on your shoulder everywhere you go except when proning or inside the water it will fly away.
Companion also has it own level and you need to earn it by playing or purchasing Companion food.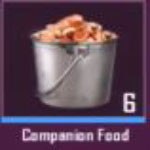 Companion food feed your bird to gain extra EXP and the max level for you companion is 7. When unclocking to level 7 you will get some new animation for your companion.
Companion Video:


Video credit to: Powerbang Gaming
New Scope mechanic in PUBG Mobile Version 0.12.0
PUBG Mobile added this change into version 0.12.0 and it is by far my favorite change from the entire version.
Quick Scope Switch this mechanic allow you to quick change your scope from red dot sight to any 6x scope with just 1 tap it is very useful and can help you in some intense situation.
Now there are 9 crosshair color that you can choose from including :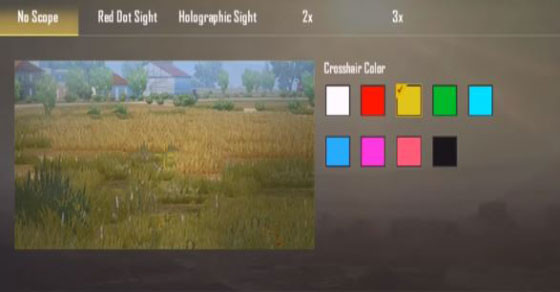 Remeber that it is only for no scope-in.
For Red dot sight there are new crosshair style to choose from as well: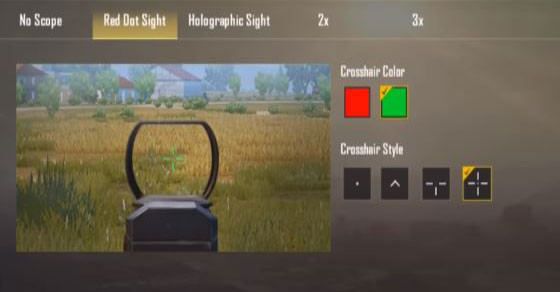 For Holographic Sight, 2x Scope, and 3x Scope you can only change crosshair color.
We don't know exactly when the update will roll over the live version. We will do a full Patch Note for PUBG Mobile update version 0.12.0 when it release so make sure you come back to check it from here.