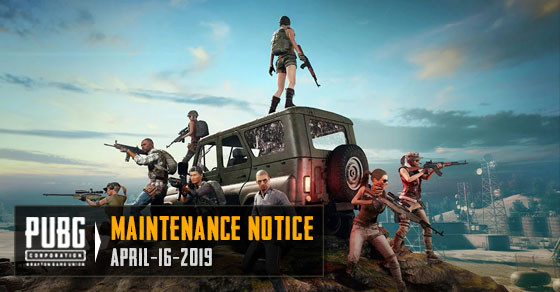 PUBG MOBILE will be taken an 8 hours maintenance from 00:00:00 to 08:00:00 (UTC) on 16 APRIL 2019. Sever will down and unavailable to play.
The new version will be able to download on 17 April 2019.
Note: Update your game version before 23 April 2019 to get Outfit Box III (7days) and 1,888BP.
What's new in this PUBG Mobile update ?
EvoGround (More Info)
2 New modes in PUBG Mobile
Darkest Night:
-Stay alive for one night while fighting zombies.
Survive Till Dawn:
-New weapons, monsters and system. Difficulty has also been tuned. (More Info)
-Players can now spectate matches of their friends. Crew or Clan members and adjust spectator mode privacy settings.
-Portable Closets can now be swapped in Combat.
-Added Spring Theme and Treasure event.