PUBG MOBILE new time-limited special event that offers the winner a tour to the PMCO Autumn Split Finals and a permanent outfit with an exclusive title.
Event Quest Guide
The event divided into 4 stages which mean 4 maps such as Erangel, Miramar, Sanhok, and Vikendi. In 1 stage there are 7 Areas with 2 different quests for you to complete. You can find the guide on all quest down below.
Here are all the Global Treasure Hunt guides to help you complete faster.
First Stage
The first stage of the event is located on Erangel with 7 different areas which require you to complete all the quest to move to the next stage.
Zharki Departure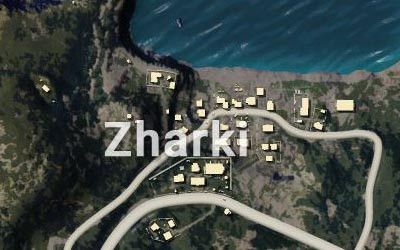 Location: Zharki
Quest:
Stay logged in for 10 minutes.
Land in the forest in Zharki.
Hospital Skirmish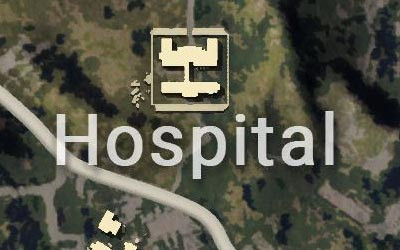 Location: Hospital
Quest:
Spend 3,000 BP. (You can go into the shop then choose BP and exchange your BP to silver and your quest will be complete).
Kill 1 enemy in the Hospital with an M16 assault rifle.
Pochinki Sightseeing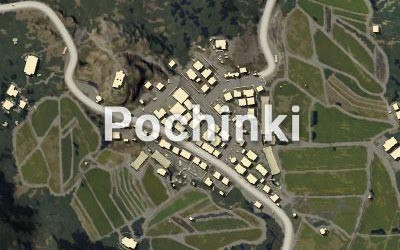 Location: Pochinki
Quest:
Deal a total of 2,000 Damage in any mode. (Sanhok is recommended because you can deal damage faster especially in Bootcamp. 2,000 Damage = 10 to 12 Kills.)
Use The clap emote in Pochinki. (Pick a location in pochinki after landing immediately perform emote "clap").

School Landing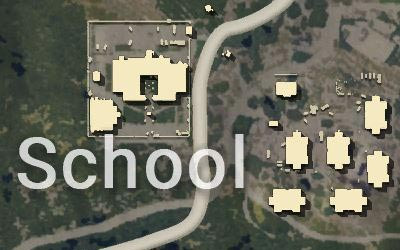 Location: School
Quest:
Kills 10 enemies in Erangel.
Land on any rooftop near the school.
Mountain Top Ruins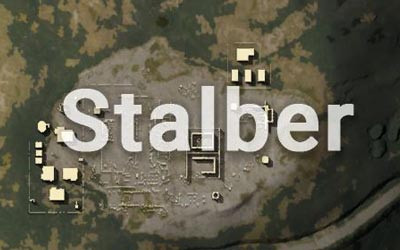 Location: Stalber
Quest:
Collect a bronze compass in an erangel.
Use the clap or greet emote in the Mountain Top Ruins.
Shelter Duel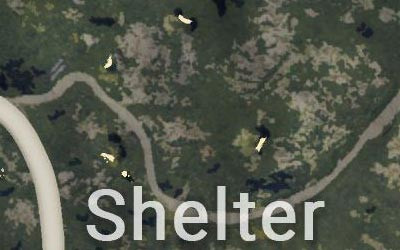 Location: Shelter
Quest:
Win 1 match in Erangel.
Kill an enemy with S1897 in Shelter.
Military Base Skirmish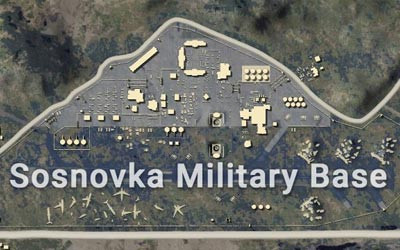 Location: Military Base
Quest:
Survive for a total of 30 minutes in classic mode in Erangel.
Kill 3 enemies in the military base area.
Second Stage
Location: Miramar. Date: 28, August 2019.
El Pozo Landing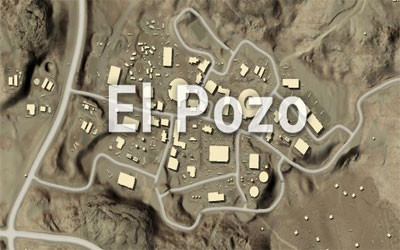 Location: El Pozo
Quest:
Stay logged in for 10 minutes.
Land on any rooftop in El Pozo
Water Plant Campaign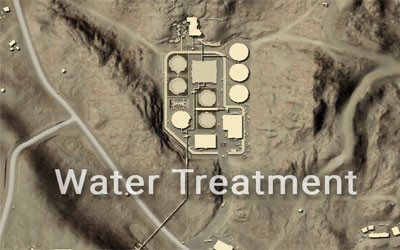 Location: Water Treatment
Quest:
Collect a bronze compass in Miramar.
Kill 1 enemy at the water plant with AKM.
Journey Through San Martin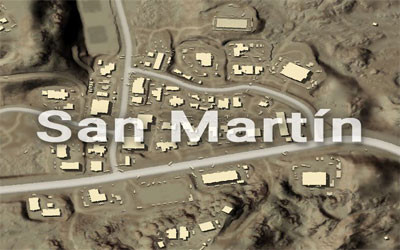 Location: San Martin
Quest:
Complete a classic match in Miramar.
Land on any rooftop in San Martin.
Power Plant Crisis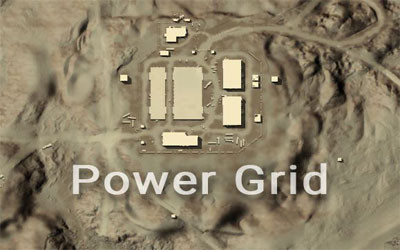 Location: Power Plant
Quest:
Complete 1 Match with friends.
Kill 3 Enemies at the power plant.
Pecado Exploration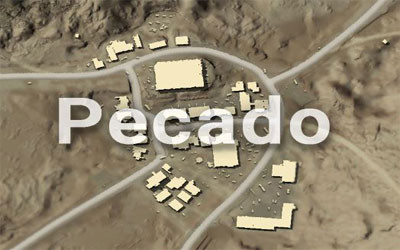 Location: Pecado
Los Leones Respite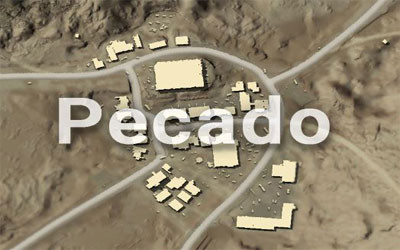 Location: Los Leones
Prison Break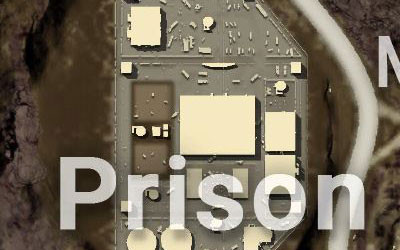 Location: Prison
Third Stage
Location: Sanhok. Date: 5, September 2019.
Journey Of Ha Tinh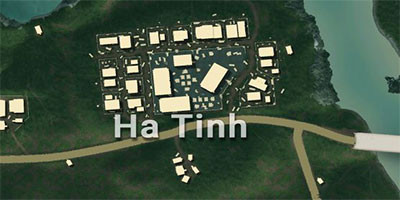 Location: Ha Tinh
Quest:
Stay logged in for 10 minutes.
Land on any rooftop on Ha Tinh.
Resort Hostility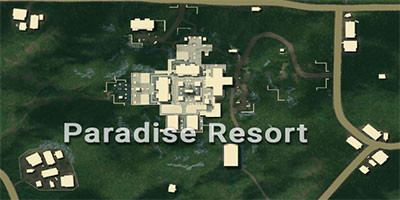 Location: Paradise Resort
Quest:
Revive Teammates 3 times.
Kill 3 enemies in the resort area.
Journey To The Training Base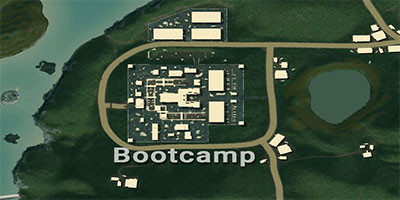 Location: Bootcamp
Altar Treasure Hunt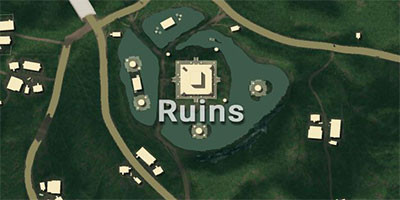 Location: Ruins
Sahmee Discovery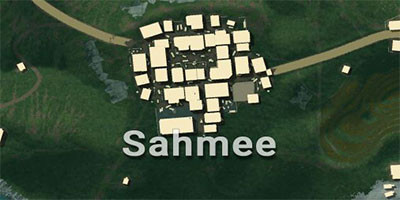 Location: Sahmee
Over The Quarry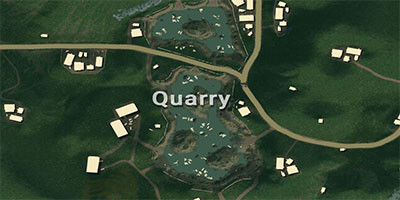 Location: Quarry
Battle At The Docks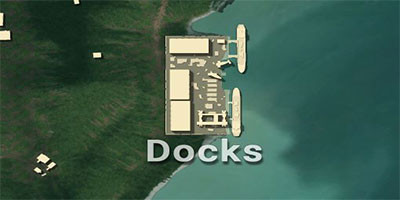 Location: Docks
Fourth Stage (Last Stage)
Location: Vikendi. Date: 13, August 2019. The quest will be unlocked once the stage is available to play.
How To Play The Global Treasure Hunt Event?
If you missed the entry don't worry, you can still start an event. Follow the red arrow in the photo down below.
Tap on the Gift button.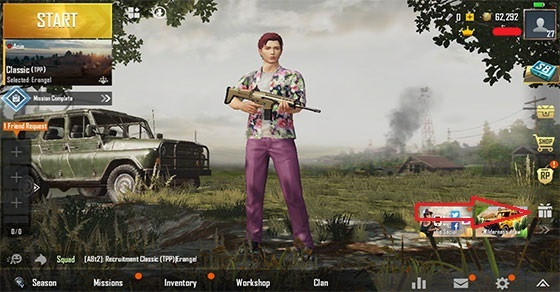 Tap on Time-Limited located on the top right of your screen.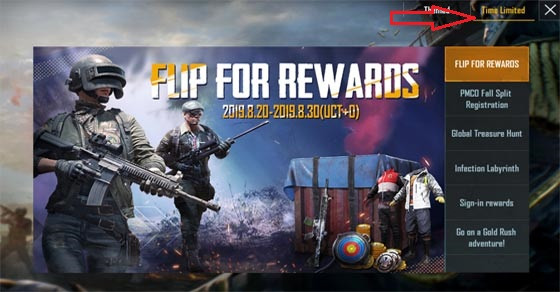 Tap on Global Treasure Hunt in the third order of all events.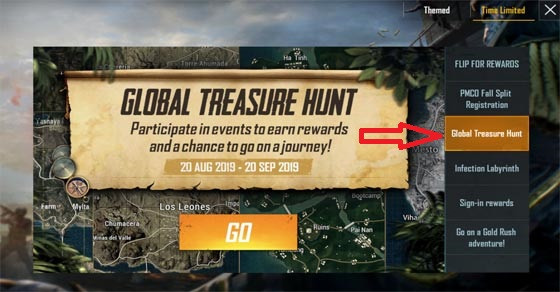 Tap Go and you are all set.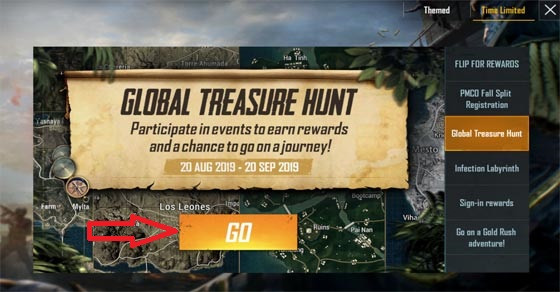 Event Rules
Before getting into the guide here are all the rules that you need to know and follow. Please Read.
The event runs from 20 August to 20 September and is divided into 4 stages.
Each stage contains 7 levels and 2 missions per level. One stage is unlocked per day.
One chance at the lucky draw is awarded upon completing a mission. Complete 7 or more missions in one stage to get a progress reward. The world travel reward will be available when all missions are completed.
Progress reward is a time-limited outfit. The ultimate reward is a permanently high-level outfit and an exclusive title.
The event also features a USD 1 Million travel fund lottery pool, which can fund THE WINNERS TOUR to PMCO Autumn Split Finals.
After completing any of the mission in the current stage. Players will be able to enter its travel fund lottery pool, and the winners will be ANNOUNCED after the end of the stage.
Every 6 Matches or 60 UC spent will grant players one chance to skip a mission immediately without playing. With up to 2 chances per stage. The chance is reset every stage.
The grand prize of this event is the travel fund for the PMCO AUTUMN FINALS, which will be sent after the event ends on September 20.
PUBG MOBILE Organizes the event in good faith and assumes no responsibility related to the prize.
PUBG MOBILE strongly recommends that the winners purchase travel insurance independently. Also due to safety concerns. The PMCO Grand Travel prize is only available to participants AGED 18 and ABOVE.
The Grand prize and the prize money are NON-Transferable and NON-Refundable. PUBG MOBILE will not be responsible for any ownership dispute with regard to the prize.
All additional costs (INCLUDING TAXES) Incurred under a particular country's TAX system will be borne by the WINNER.
The Winners must contact PUBG MOBILE Via EMAIL within 30 days upon receiving the notification to accept the prize. If a player falls to accept the prize within 30 days. They are deemed to forfeit the prize and have no right to further claim.
The winners are required to participate in the Promotional Activities related to the event. The Names of the winners will be announced and provided according to the requirements.
PUBG MOBILE Reserves the right to interpret this event.