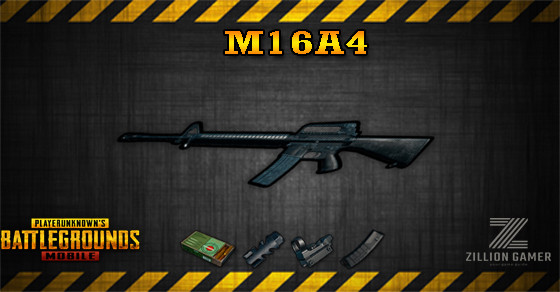 What is M16A4 in PUBG Mobile
M16A4 is an assault rifle Fires 5.56mm rounds with 30 bullets per Mag has both a single shot and burst mode, which is very fast and deals very high damage in close range. But without a full auto mode make it pretty hard to use. The Recoil of burst mode is difficult to handle properly.
How To Find M16A4 in PUBG Mobile ?
You can find this M16A4 in ground loot which means that it is everywhere on the ground loot area and you most likely run into it because it is common to find this weapon.
M16A4 Stats in PUBG Mobile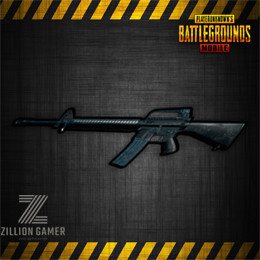 Down below you can find both Weapon and Damage Stats in 2 different tables.
M16A4 Weapon Stats
| | |
| --- | --- |
| Weapon | M16A4 |
| Type: | AR |
| Ammo: | 5.56mm rounds |
| Firing mode: | Single / Burst |
| Spawn map: | Erangle, Miramar, Sanhok, Vikendi |
| Spawn rate: | Ground Loots |
M16A4 Damage Stats
| | |
| --- | --- |
| Damage: | 43 |
| Rate of fire: | 0.1s |
| Reload Duration: | 2.2s |
Attachment Compatible with M16A4
M16A4 can attach with Scope, Muzzle, and Mag.
What is the best Attachment for M16A4 in PUBG Mobile ?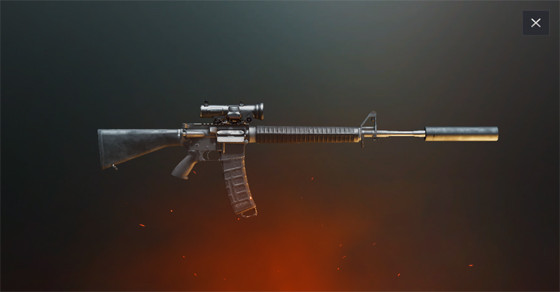 The best attachment for M16A4 are:
AR Suppressor helps to suppress your weapons when firing which makes you hard to spot.
6x Scope is a sight for Medium and Long range combat for M16A4. You need to zoom out to x3 to experience an accurate bullets hit.
Qck.Ext Mag added extra 10 bullets into your Mag and make M16A4 reload faster.
M16A4 Skins in PUBG Mobile
Regal - M16A4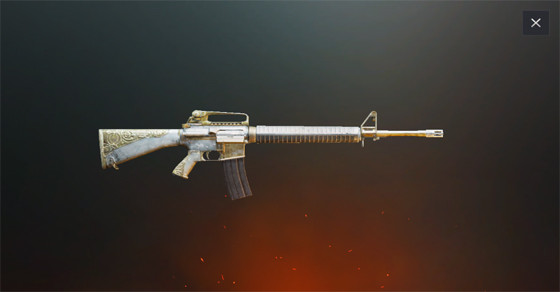 Sci-Fi - M16A4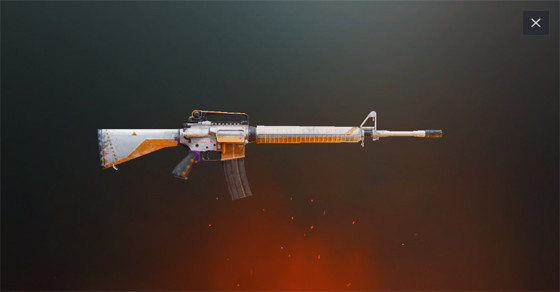 Galaxy - M16A4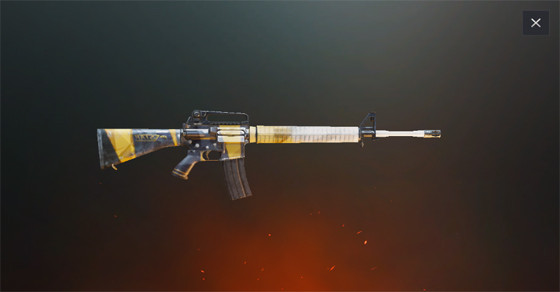 Yellow Stripes - M16A4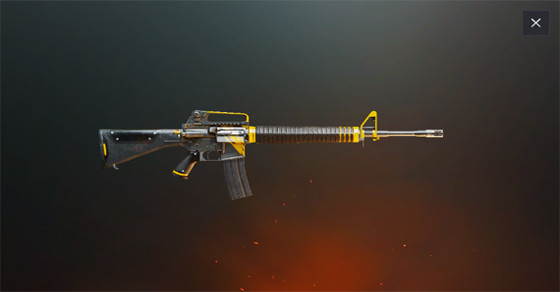 Rugged (Beige) - M16A4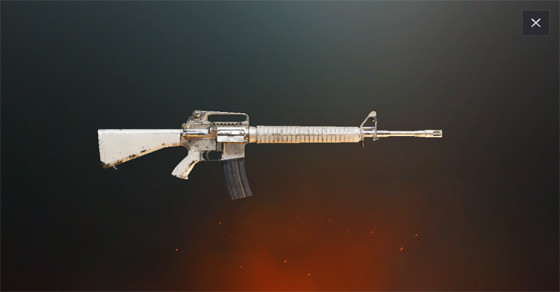 Greenleaf - M16A4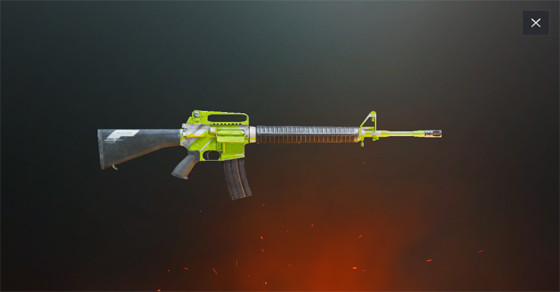 Lightning - M16A4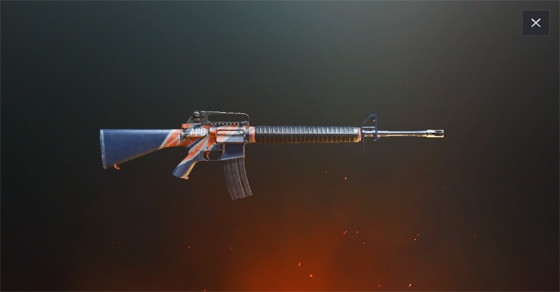 Neon Destroyer - M16A4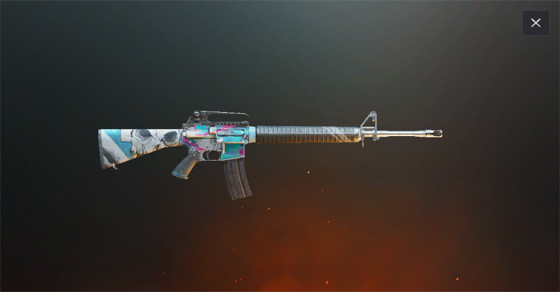 Golden Sand - M16A4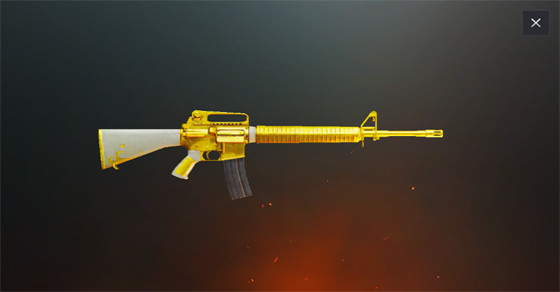 Important
If you did not see any M16A4 Skins on this list you can send us an image link down in the comment. Thank You.
Related Article for all Assault Rifles Weapon