Find the best SVDS build in Arena Breakout and get to know which ammo you should use with this weapon inside this article.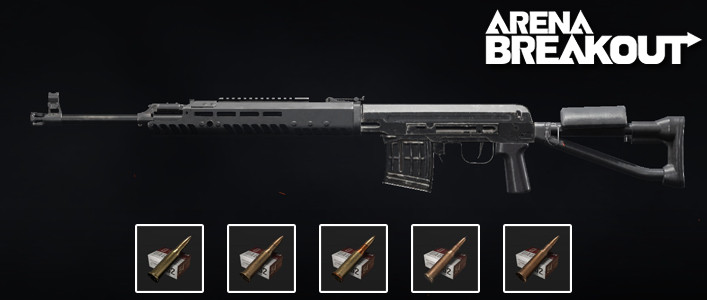 The SVDS is a marksman rifle that use 7.62x54mm ammo type and it has high firing power generating a fire rate of 250 round per minute with an effective range of 170 meters.
Budget SVDS Build in Arena Breakout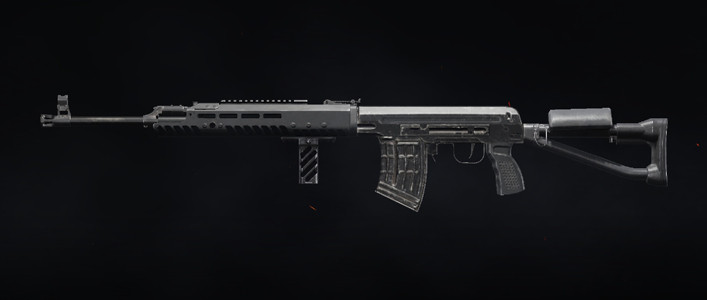 This is a budget SVDS build that is budget friendly, great for first time user or beginner with little cash in the bank. It's very effective with great performance enhancement.
Here is the best attachments for SVDS budget build in Arena Breakout:
Barrel: SVDS
Muzzle: SVD F.
Front Sight: SVDS
Gas Block: SVDS
Magazine: SVD S 20
Base: SVD
Handguard: SVDS Adv.
Front Grip: 4.1 Mod.
Front Grip: Alloy
Rear Sight: SVDS
Pistol Grip: Rk-3 IND.
Receiver: SVDS
Stock: SVDS P.
Scope: is highly personal preference, use any scope you feel most comfortable with. We can't recommend that.
For this budget build we have improve the SVDS recoil which make the gun less kick when firing and make the ergonomic faster so you can be agile with the weapon.
To assemble the SVDS budget build from scratch you will need around 46000 Koen to 48000 Koen, it's quite cheap consider how much performance you can get out of this build.
Best SVDS Build in Arena Breakout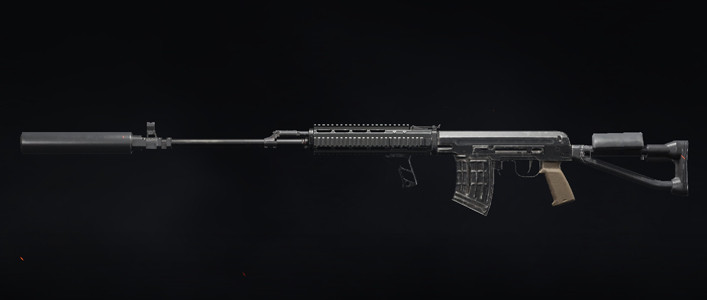 This is an all out build SVDS for those that have a lot of money in the bank and one a fully decked out SVDS build, we can assure you that this build is extremely good for mid to long range.
Barrel: SVDS Ext.
Muzzle: SVD F.
Muzzle: SVD Adptr.
Muzzle: SVD Sup.
Front Sight: SVDS
Gas Block: SVDS
Magazine: SVDS 20
Base: SVD
Handguard: SVDS R.
Front Grip: Lwt. Vertical
Rear Grip: SVDS
Pistol Grip: AK Ind.
Receiver: SVDS
Stock: SVDS P.
For this SVDS build, we increase the damage range, suppress the firing sound, improve a lot of recoil and ergonomic and added extra 10 ammo into the mag.
To assemble this SVDS build from scratch, it will cost you around 89000 Koen to 91000 Koen, it's pretty costly but we can guaranteed that it will worth the performance.
Best SVDS Ammo in Arena Breakout
Here you can find all the compatible ammo tier base damage, and it's penetration power when using the SVDS marksman rifle:
| | | |
| --- | --- | --- |
| 7.62x54mm | Base Damage | Penetration |
| T46M | 336.96 | 137.28 |
| LPS | 336.96 | 174.72 |
| 7BT1 | 328.64 | 224.64 |
| SNB | 307.84 | 262.08 |
| 7N37 | 295.36 | 295.36 |
The 7BT1 statistically is the best ammo for SVDS, it's a great ammo that is budget friendly and deal great base damage with also high penetration.
However, if you want to output max damage you should buy the 7N37 ammo, this ammo has the highest penetration for SVDS.
LIKE THIS WEAPON GUIDE? Check out more weapon build and ammo guide down below:
End of SVDS Build Guides