A new PUBG MOBILE update will be available starting on 12 SEP 2019.
This update requires 124MB of space on Android and 140MB on iOS.
Royale Pass Season 9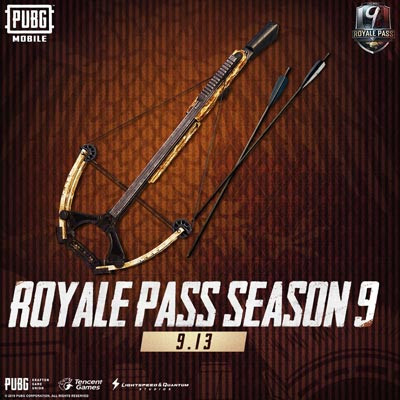 Royale Pass Season 9 is about the path of warriors.
The new season 9 will begin on 13 September 2019.
Royale Pass Improvements
Missions and Ranking pages redesigned.
Upgrade Royale Pass to get a customized sharing page.
Added a timer that shows a countdown to the new season.
Ask your friends for a pass until 7 days before the seasons starts.
Other Improvements
Purchase UC to get great rewards and a discount on rare firearm finishes.
Emotes can now be dismantled
Added Weekly Mission crate reminders.
Achievement chain progress available.
Looby now does not show expired vehicles.