Military Helmet (Level 2) is a head armor that covering players head from getting headshot instantly and die. Level 2 Helmet is a good helmet to have during middle game phase or late game because it can help to reduce a lot of damage.
The condition of this item is common so you can find it easily but sometimes it can be hard.
Information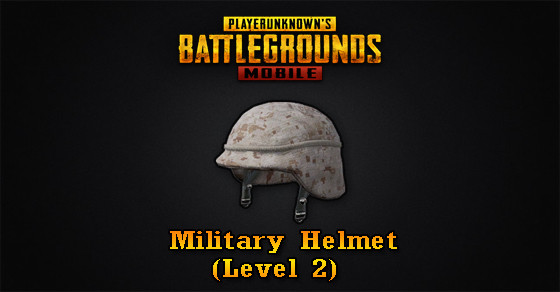 Military Helmet (Level 2) is a Head Armor items, and here is all the detail information about it.
Type: Head Armor.
Damage Reduction: 40%.
Durability: 150.
It is important to have a helmet in early games because it can protect you from getting headshot. Having a level 2 helmet in any phase of the game will protect you from dying to fast by a headshot.