Welcome to PUBG Mobile New Patch Notes 0.14.0. Browse through all the new contents in PUBG MOBILE Latest update here.
Hotfix Information
The following fixes have been applied:
Fixed a bug where some vehicle finishes affected vehicle display.
Fixed a bug where customized control layouts were not being applied correctly on some devices with non-standard screens.
Fixed a bug where the Guest button was not displayed in some areas of India.
Fixed a bug where win rate and accuracy were not displayed correctly in results.
Fixed a bug where hairstyles pierced through some hats.
Fixed a bug where some players could not see the infection mode entrance and the announcement regarding the new mode.
Fixed a login issue found on iPod Touch 6.
Added a reminder for Resources Pack, where a pop-up will alert users that the download will be paused when they enter matches.
Treasure Hunt - Treasures Of The Seven Seas
Join us on the quest of the "Treasure of the Seven Seas" to explore & locate marine treasure! We're introducing a new gameplay mode, exciting treasure-hunting events, a brand new storyline, & characters such as Lady Black Rose. Shh… we've heard there are zombies! pic.twitter.com/PH7xmeq1t

— PUBG MOBILE (@PUBGMOBILE) August 16, 2019
New Zombie Mode - Infection
PUBG Mobile added a new zombie mode for version 0.14.0 call Infection. A short and small game mode in a brand new map call "Lost Harbor" that is extremely fun and challenging to play.
Try the brand new zombie game mode Infection by going to EvoGround.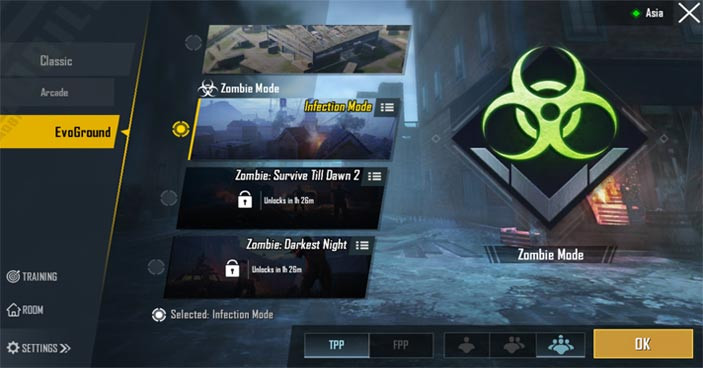 New Smooth User Interface (UI)
PUBG Mobile also updated the user interface to provide a refreshing experience to all players.
Map Pick UI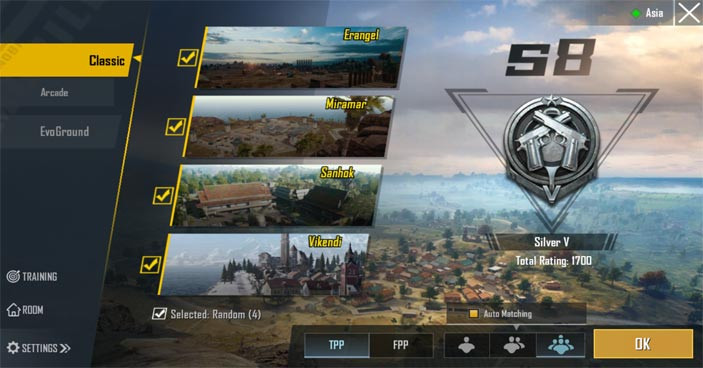 You will notice other new U.I once you enter your game.
Game Improvements
Andriod installation package has been reduced.
Inventory UI adjusted.
Fixed Climbing bugs.
Fixed a bug where characters got stuck in buildings.