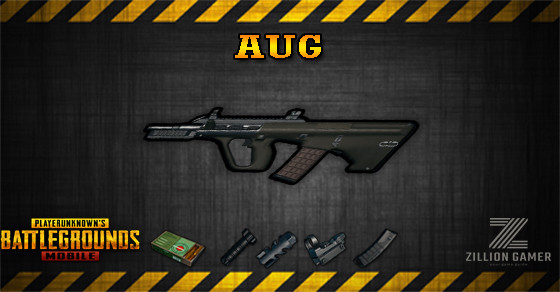 What is AUG A3 in PUBG Mobile ?
AUG is an assault rifle fires 5.56mm rounds with 30 bullets per Mag has both a single shot and full auto mode. The recoil is light and a perfect performance in all range which make the weapon have zero visible weakness.
How To Find AUG A3 in PUBG Mobile ?
You can only find AUG A3 inside Air Drops, not every air drops but if you are lucky you will find it. AUG A3 is depend on RNG.
AUG A3 Stats in PUBG Mobile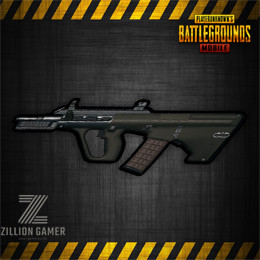 Down below you can find both Weapon and Damage Stats in 2 different table.
AUG A3 Weapon Stats
| | |
| --- | --- |
| Weapon | AUG A3 |
| Type: | AR |
| Ammo: | 5.56mm rounds |
| Firing mode: | Single / Full Auto |
| Spawn map: | Erangle, Miramar, Sanhok, Vikendi |
| Spawn rate: | Air Drops |
AUG A3 Damage Stats
| | |
| --- | --- |
| Damage: | 43 |
| Rate of fire: | 0.086s |
| Reload Duration: | 3.6s |
Attachment Compatible with AUG A3:
AUG A3 can attach with Scope, Muzzle, Mag and Grip.
What is the best attachment for AUG A3 in PUBG Mobile ?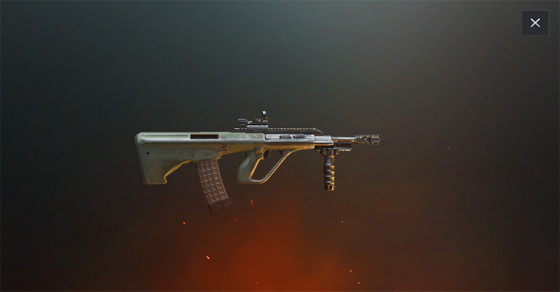 The best attachment for AUG A3 are :
AUG is a range adaptable weapons. Changing scopes is recommended within each range.
6 Skins of AUG A3 in PUBG Mobile
Neon Destroyer - AUG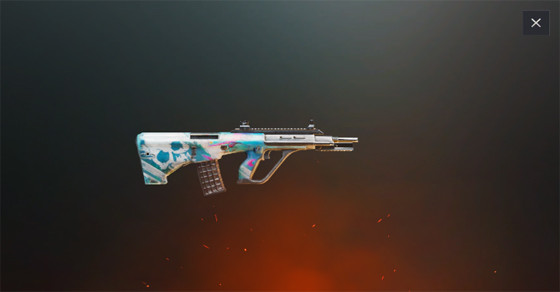 Witherer - AUG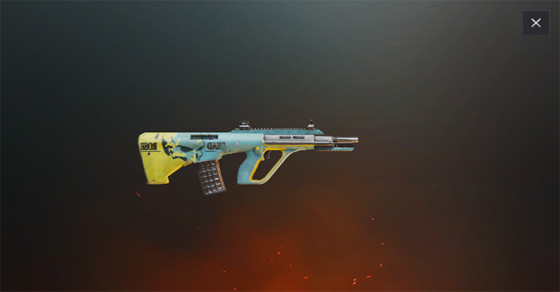 Blood Oath - AUG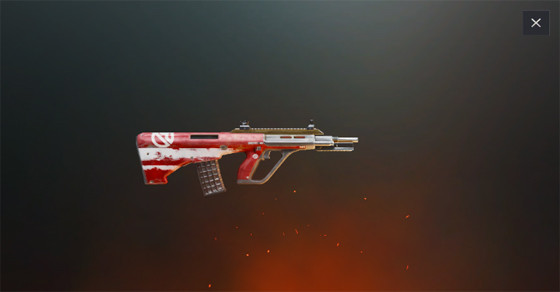 White Rabbit - AUG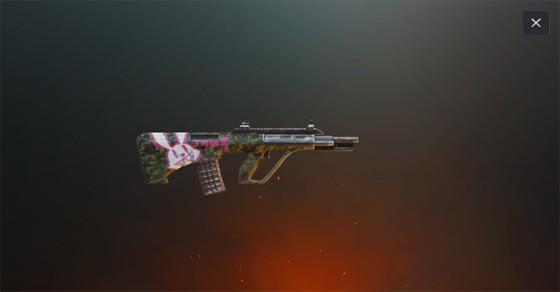 Circus - AUG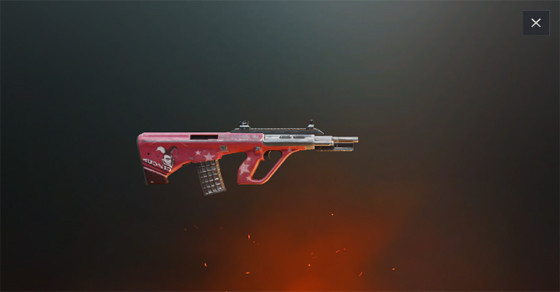 Rainforest - AUG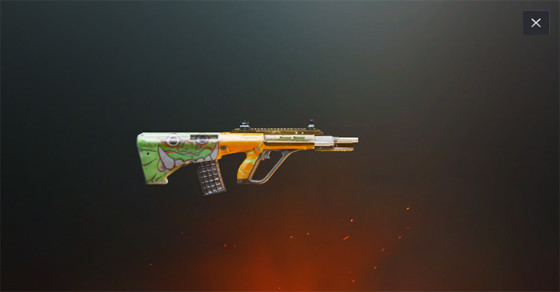 Important
If you did not see any AUG Skins on this list you can send us an image link down in the comment. Thank You.
Related Article for all Assault Rifles Weapon