Welcome to Wild Rift Patch Notes 2.3a all updates in this patch can be found down below.
Champion Changes
AHRI

In this patch, Wild Rift decides to nerf Ahri base armor a little bit, and her harder to secure her victims.
Base Armor change: 35 -> 30
EVELYNN

Wild Rift adjusts the execute damage applies to Evelynn's ultimate makes her focus on hunting champions, not monsters.
[NEW] 250% execute damage now only applies to champions.
JANNA

Janna deals pretty good damage with her Zephyr skill. Wild Rift decides to nerf her damage a little bit.
(2) Zephyr
Base damage: 65/ 125/ 185/ 245 -> 55/ 105/ 155/ 205
KATARINA

Wild Rift is reworking on Katarina Ultimate and also change her passive as well.
(P) Voracity
AP Ratio: 0.58 - 1.0 based on level -> 0.48 - 0.9 based on level
(ULT) Death Lotus
[NEW] Now sets Katarina's base movement speed to 125 when spinning instead of being treated as a slow that could be reduced by slow resistance.
LEONA

Wild rift gives Leona a minor buff to help brighten her days in the lane.
(3) Zenith Blade
Range: 7.5 -> 8
WUKONG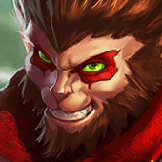 Wild Rift is increasing Wukong's ability to stay healthy in hopes that Monkey King will be able to rightfully reign in his lane.
(1) Crushing Blow
Healing when hitting minions: 50% -> 80%
XIN ZHAO

Wild Rift changes some of Xix Zhao's base stats in this patch.
Magic Resist: 30 -> 38
Health Gained per level-Up: 105 -> 115
Health at Level 15: 2120 -> 2260
Items & Summoner Spells Changes
Bami's Cinder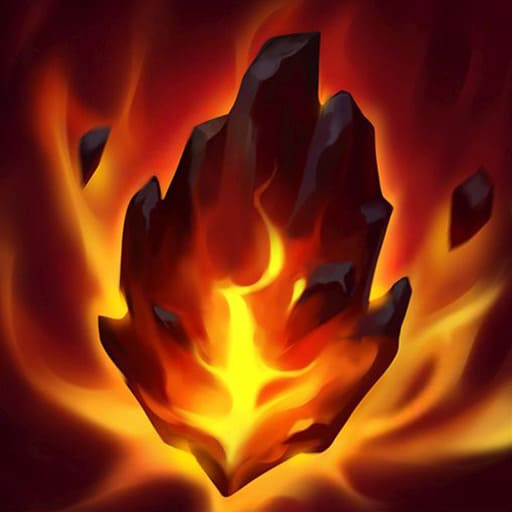 Minion and monster damage modification: 50% -> 25%
Sunfire Aegis

Minion and monster damage modification: 50% -> 25%
Winter's Approach

Mana Charge
Mana granted: 8 -> 12
Summoner Spells
Ignite

Cast range: 5.5 -> 6
Smite

[New] Passive: Restores 4 mana per second while in jungle or river.
New Event & Skins
Pool Party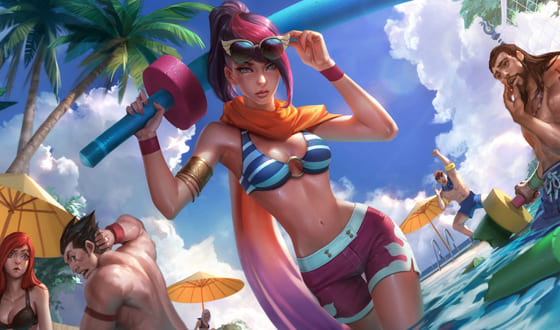 Grab some goggles: It's time to make a splash!
The Pool Party event begins June 17 at 00:01 UTC.
New Skins
Releasing June 17
Pool Party Fiora
Pool Party Lee Sin
Pool Party Leona
Pool Party Lulu
Pool Party Oriana
Pool Party Renekton
Releasing June 24 @ 00:01 UTC:
Accessories
You can earn or purchase accessories from a bunch of different sources.

Emotes: I'm On Duty, Mullet Over, Too Cool For Pool
Icons: Sun's Out Guns Out