Here is all information about Genshin Impact 3.8 leak banner that we gathered from the leaker such as Characters, weapons, and release date.
Based on Genshin Impact schedule 3.8 patch will be released soon with Phase 1 and followed up with Phase 2. Unfortunately, there is no leak about new characters in 3.8 so we expect to see the old 5 stars character re-run banner.
Genshin Impact 3.8 Banner Characters Leaks
This patch will divide into 2 Phases: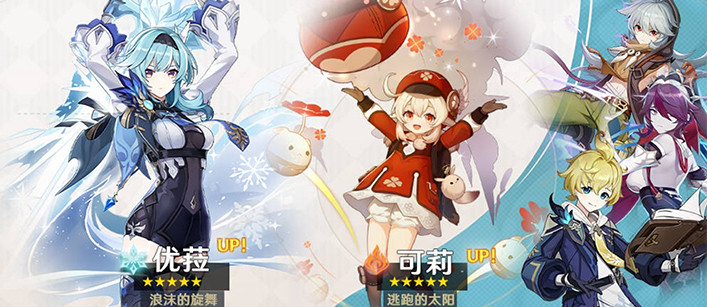 Phase 1:

Finally, there will be a Eula re-run banner that Eula main is waiting for since her last banner was in 2.3 so this is the chance to pull her or get her constellation. Not only Eula will come on the banner, but also Klee also appear as well so this will be a good opportunity for Klee main. Besides these 5 stars' characters, there will be 4 stars characters such as Mika, Rosaria, and Razor.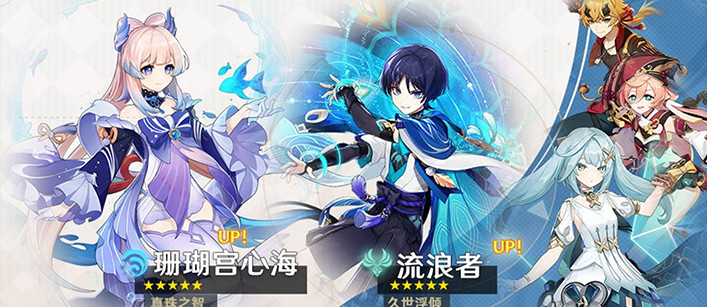 Phase 2:
In phase 2, we will have Kokomi with Wanderer as 5 stars characters on the banner. This is a first re-run for Wanderer which is great for the player who doesn't have him on the team yet since he is a great character to explore to do the quest. Moreover, there will be 4 stars characters like Faruzan, Thoma, and Yanfei also appearing on the banner.
Genshin Impact 3.8 Weapons Banner Leaks
There is no confirmation about the weapon banner yet but we expected to see 5 stars characters weapons on the banner.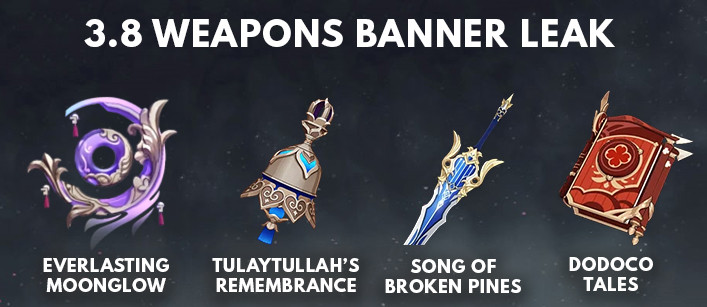 Weapon Banner:
Everlasting Moonglow (Kokomi weapon)
Dodoco Tales (Klee weapon)
Tulaytullah's Remembrance (Wanderer's weapon)
Song of Broken Pines (Eula weapon)
Genshin Impact 3.8 Release Date
Based on Genshin Impact schedule, we expected 3.8 to be released on 5 July which is Phase 1, and Phase 2 on August 26 so make sure you have enough primogem to pull the character you like since Fontaine region is coming up you the re-run banner gonna take longer to come back.
End of Genshin Impact 3.8 Banner Leaks.