Here are top 10 weapons that a lot of pro players use in ranked match in Call of Duty Mobile Season 1 and you should consider try it out if you want to rank up faster.
Disclaimer: Our gun tier list is based from gathering weapon stats and judging by the gun performance.
1) AK117
Gun Tier
S
AK117 weapon has very high fire rate and good accuracy shoot like a laser beam, thank to the low recoil which make shooting the enemy at medium range much easier. I am confident to say that AK117 is the best gun in the current state of COD Mobile since the nerf of Type 25.
2) AK47
Gun Tier
S
The classic High damage high recoil gun, AK47 has very high damage and good fire rate which shoot like a tank can chunk down all the enemy hp with just 3 to 4 shots, recoil though is not extremely hard to control but will require a certain of time to master the gun.
3) DL Q33
Gun Tier
S
DL Q33 is a sniper rifle that has the highest damage in the game and can 1 shot an enemy very easy. This sniper is one of the most use gun in the game since it come with you during the start of the game profile. Not bad for a free gun.
4) S36
Gun Tier
S
S36 is a light machine gun that has high damage and highest fire rate but the gun lack of accuracy and mobility. However the gun is really good if you are passive player. Use in domination mode especially when you try to defend B alone. Work every time in low rank.
5) AKS-74U
Gun Tier
A
This is one of the most use gun in high rank. A lot of player prefer using AKS-74U in close range map like Hijack, Nuketown, etc. because the gun deal very high damage and has high rate of fire. Great gun for rusher who like to play very aggressive.
6) PDW-57
Gun Tier
A
Another submachine gun that a lot of players prefer is PDW-57. The gun deal a lot of damage in close range combat, it doesn't have that high fire rate but when it hit it hit like a truck. Also this gun has very high magazine which can get multiple kills without reloading.
7) Type 25
Gun Tier
A
Type 25 use to be the best gun in the COD Mobile but since the nerf of close range shooting damage reduction it no longer deserved the spot. However, it still deserved the rank in our list because it still has good damage and high fire rate and good to use.
8) Arctic.50
Gun Tier
A
Arctic.50 is a sniper rifle that has good damage, the sniper can also 1 shot but if you hit the below the chest you will need another shot to finish the enemy off. The gun has high fire rate as well which is good for extreme long range snipe like the back of Crossfire map.
9) MSMC
Gun Tier
B
Another slot for another Submachine Gun. The MSMC is a monster in run and gun close range combat thanks to the mobility and fire rate of the gun, BUT the cons of this weapon that it has low accuracy and extremely high recoil when spraying.
10) SMRS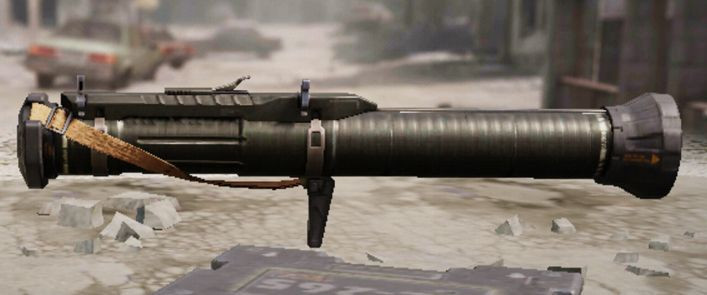 Would you expect this to be on this top 10? Well this is one of the most use secondary weapon in high rank. Why? They use it to destroy enemy certain scorestreak like UAV, Stealth turret, VTOL and other kind. It can also use as a defend rushing weapon thank to the explosive aoe damage.
Conclusion
Picking the top 10 best gun in COD Mobile is no easy task since every guns has their strength and flaws, However these are the 10 guns that you run into the most in high rank game for this season of Call of Duty Mobile.
If you want to know all the gun tier, visit our COD Mobile gun tier list updated every version and season.