To Celebrate Call of Duty Warzone release, you can exchange the warzone coin for 1 of the 3 Task Force 141 soldiers such as: Ghost - Stealth, Captain Price, and Gaz.
The 'Task Force 141 Warzone' exchange event will be available from 10th to 23rd march and can be found in event menu.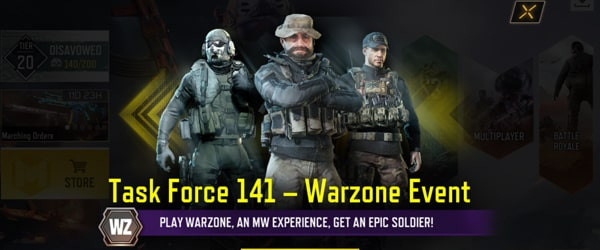 Find out how to get warzone coin to exchange in Call of Duty Mobile here.
1. Link Call of Duty account in COD Mobile
To link Call of Duty account with COD Mobile go to settings - Account login options and change it to Activision. You will need Call of Duty account in this case.
If you already link Call of Duty account with your COD Mobile you can entirely skip step 1.
2. Download Call of Duty Warzone
COD Warzone are available on PlayStation Store, Xbox Store, and Battle.Net. Choose which platform you use and download the game for free.
3. Log In Warzone with the Same COD Mobile Account
After you link Call of Duty account to your COD Mobile, you are required to log in your COD Mobile account in COD Warzone and complete in-game tutorial.
After you complete the tutorial, you will receive the warzone coin in your COD Mobile mailbox within 72 hours.
4. Claim Warzone Coin to Unlock Gaz, Ghost, or Price
After you receive your Warzone coin, go into your COD Mobile event tab - find Task Force 141 - Warzone then choose one of the given soldiers which is Gaz, Captain Price, and Ghost stealth.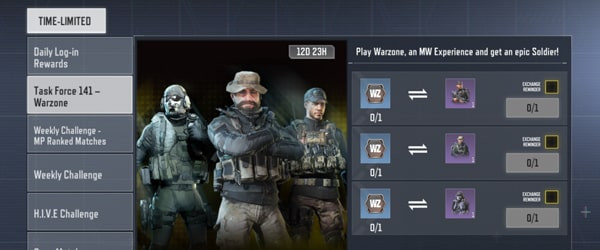 Choose Your Favorite Soldiers Wisely!
Conclusion
This is a free chance that Call of Duty Mobile players can unlock an epic soldier by exchanging Warzone coin by just download Call of Duty Warzone and complete the tutorial.