Call of Duty Mobile Season 2 Beta Test Server is released and there are some file that leaks in the game. Here you can find the release date of Season 2, Weapons, Maps and more.
What is COD Mobile Season 2 Release Date & End?
Right now we are in Season 1 and it will ends in 31 Days which mean that the Season 2 will date to release at March 11, 2021 and it is expected to ends in Late April.
How To Download Season 2 Test Server?
COD Mobile Season 2 Test Server is available for both Android (apk) and iOS players and as of right now you can still download and play the game.
Before you download please check your device and make sure you have 5GB memory space for the game to install properly.
In Order to download COD Mobile Season 2 Test Server you can find it in Reddit February 5th Community Update or click on the link below:
The Install file size is 1.88 GB and when you get in-game you will download another 2GB which rounded up to 4GB. Make sure you have a strong WIFI connection before download.
COD Mobile Season 2 Leaks Overview
Alright now lets move into the leaks that I've found inside the test server. These leaks are not 100% accurate, some might be for Season 3, so please take notes.
So, The new stuff that COD Mobile Season 2 might release are: 2 Weapons known as AS VAL and SP-R 208, 2 Maps names Shipment (MW version) and SHOOTHOUSE, 3 Perks consist of Overlock, Recon, and Skillfull Dropshot , 1 Operator skill name Bull Charge, and 1 Scorestreaks name Napalm.
Now let move into each details of the Season 2 Leaks:
Weapons
AS VAL
AS VAL is in Assault Rifle class that is useable in Modern Warfare.

Courtesy: Fandom
AS VAL is a fully automatic assault rifle that has Built-in Suppressor and potentially deal high damage with high accuracy and expected be useful for Close to Mid range gunfight.
SP-R 208
SP-R 208 is in Marksman Rifle class that is usable in Modern Warfare.

Courtesy: Fandom
SP-R 208 is a single shot marksman rifle that can be use with iron sight or attach with scope, the gun is similar to Kilo-Bolt Action but what stand out is the fast bullet travel speed and high damage output.
The SP-R 208 can be build into a close range loadout or a long range loadout which is depend on your playstyles.
Maps
Shipment (Modern Warfare Version)
We have 1 Shipment right now which is Shipmen 1944 and we about to get a new version of Shipment as well.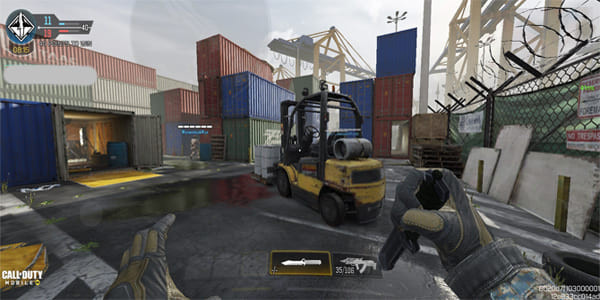 Shipment is a Close range map located in Container area that pack with nonstop combat action and can be play in Deathmatch, Domination, Hardpoint and more.
SHOOTHOUSE
The second map is unclear whether we can get this map in Season 2 or Season 3, however it is available to test out in the Season 2 Test server.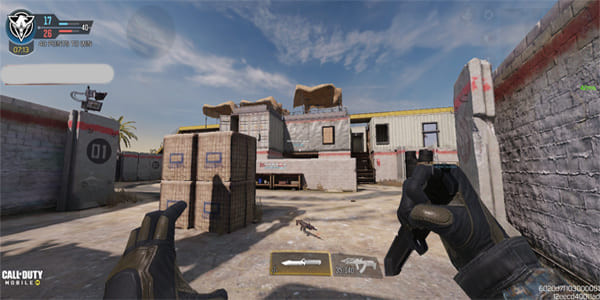 SHOOTHOUSE is a more technical map that has a lot of angle to hold or push from different route, this is a Medium size map and most gunfight happen in mid or close range.
SHOOTHOUSE will be available for Deathmatch, Domination, Hard Point, Search & Destroy, and more.
Perks
Now move onto Perks, We will be getting 3 new perks. However, it is not sure that I can't confirm that we will get all 3 perks in Season2 or not.
Perk
Description
Overlock
Increase the charging speed of the Operator skill.
Recon
Killing an enemy, scan other enemies near the death location and show on mini map.

No Image

Skillfull Dropshot

You can ADS during lying down, but deduce the accuracy of ADS.
The Skillfull Dropshot is perk that require you to equip if you want to Dropshot the enemy. Because In Season 2 the Dropshot get a hard nerf so this perk can improve the dropshot movement.
Operator Skill
COD Mobile Season 2 Test Server also featuring a new Operator Skill name Bull Charge.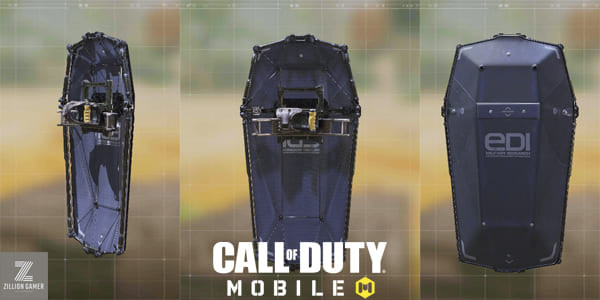 When activating Bull Charge your character move faster and eliminate all the enemy that stand inside you, with the shield to protect you from getting shot in-front.
It is a very useful Operator Skill for pushing the enemy in Hardpoint or Domination.
In-game Description: Charge forward leveling all enemies in your path.
Scorestreaks
The last leak that I found in Season 2 Test Server "as of right now" is the Scorestreaks name Napalm.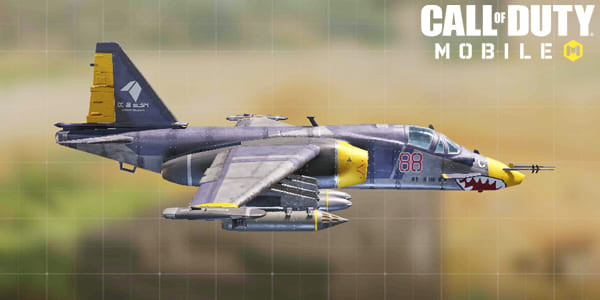 When reaching Napalm Scorestreak, you will be able to throw it on the Battlefield and call in a Napalm strike. More detail coming soon.
In-game Description: Throw Napalm on the battlefield, scorching nearby enemies and filling the battlefield with smoke.
Conclusion
In Conclusion, These are all leaks that are found in Season 2 Test Server built. There are also movement nerf as well as adding brand new perks to counter, new weapons, and a lot more change.