Peacekeeper is a Shotgun that use Shotgun shells created by Unknown.

The Peacekeeper is a pump shotgun in Apex Legends Mobile that deal great damage in close range with precise accuracy and tight bullet spread. This weapon can be found inside care package.
Peacekeeper Damage profile stats
Damage (Body/Head/Leg): 110/185/88
Body Shots to kill: 2/

2

/

2

/

3

/

3

FortifiedBody Shots to kill: 2/

2

/

2

/

3

/

3

Rate of fire: 58RPM
Effective range: 179M
Tac Reload Speed: 2.2s
Full Reload Speed: 3.5s
Mag size: 7
Peacekeeper Recoil pattern
In Apex Legends Mobile Peacekeeper recoil is a close spread and because it is a single shot weapon.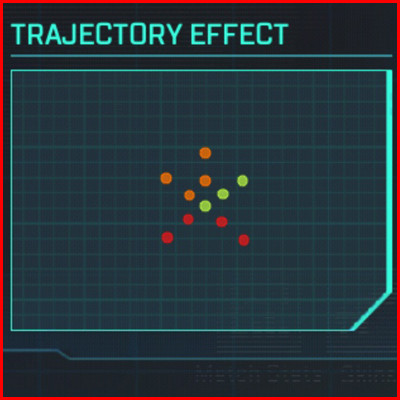 Peacekeeper Attachments list
In Apex Legends Mobile Peacekeeper utilize 2 types of attachments such as:
| | |
| --- | --- |
| Shotgun Bolt | Increases rate of fire base on attachment rarity. |
| Optics | Enhance vision when aiming down sight. |
Peacekeeper Compatible Optics:

1x HCOG 'Classic'
1x Holo, 2x HCOG 'Bruiser'
1x-2x Variable Holo
1x Digital Threat
A fully kitted Peacekeeper attachments increase the weapon fire rate and improve visibility when you aim down sight.
Peacekeeper Strength and Weakness
All Weapons in Apex Legends Mobile have their own strength and weakness.
Here are Peacekeeper Pros n Cons:
Peacekeeper Strength:
Deal very high damage.
Clean iron sight.
Powerful in close range.
Good fire rate.
Tight Bullet spread.
Peacekeeper Weakness:
Punish if missed shots.
Damage fall off in mid range.
Peacekeeper Change Notes:
Global Release Patch Notes:

Removed from Supply Drops.
Peacekeeper Skins List
Find Peacekeeper legendary skins and other rarity in Apex Legends Mobile here:
Legendary Skins:
Peacekeeper Pal 9000

Epic Skins:
Peacekeeper Wrapped Up

Peacekeeper Ghouls and Ghosts

Rare Skins:
Peacekeeper Firestarter

Peacekeeper Symbiotic

Other Weapons