EVA-8 Auto is a Shotgun that use Shotgun shells created by Wonyeon.

The EVA-8 Auto is a semi-automatic shotgun in Apex Legends Mobile that has very fast rate of fire and good damage. This weapon is very good to use in close range combat.
EVA-8 Auto Damage profile stats
Damage (Body/Head/Leg): 63/99/63
Body Shots to kill: 2/3/3/4/4
Fortified Body Shots to kill: 2/3/4/4/5
Rate of fire: 120RPM
Effective range: 179M
Tac Reload Speed: 2.75s
Full Reload Speed: 3s
Mag Size: 10
EVA-8 Auto Recoil pattern
In Apex Legends Mobile EVA-8 Auto has decent bullet spread and in shot it can randomly hit enemy head and body if aim a little bit higher.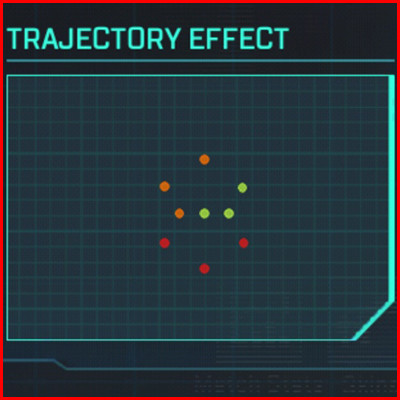 EVA-8 Auto Attachments list
In Apex Legends Mobile EVA-8 Auto utilize 3 types of attachments such as:
| | |
| --- | --- |
| Shotgun Bolt | Increases rate of fire base on attachment rarity. |
| Optics | Enhance vision when aiming down sight. |
| Double Tap Trigger | Fires two quick shots per trigger pull. |
Peacekeeper Compatible Optics:

1x HCOG 'Classic'
1x Holo, 2x HCOG 'Bruiser'
1x-2x Variable Holo
1x Digital Threat
A fully kitted EVA-8 Auto attachments make the gun shoot faster, improve visibility when ADS and fire two bullet per shot.
EVA-8 Auto Strength and Weakness
All Weapons in Apex Legends Mobile have their own strength and weakness.
Here are all EVA-8 Pros n Cons:
EVA-8 Strength:
High damage in close range.
Fast rate of fire
Good bullet speed.
EVA-8 Weakness:
Low mags capacity.
Damage fall off in mid range.
EVA-8 Change Notes
Season: Distortion

EVA-8 moved to Care Package.
Base pellet damage increased from 6 to 7, spare ammo stacked adjusted to 60.
EVA-8 Auto Skins List
Find EVA-8 Auto legendary skins and other rarity in Apex Legends Mobile here:
Legendary Skins:
EVA-8 Auto Master Key

Epic Skins:
EVA-8 Auto Totem

EVA-8 Auto Take by Storm

Rare Skins:
EVA-8 Auto Polar Bear

EVA-8 Auto Recluse

EVA-8 Auto Patchwork

Other Weapons