In this article, we will show you guys on How to Earn Pet Trust Point in Undawn. Follow our few steps you will get Pet Points so easily.
Pet Trust Point can use to Buy some materials in the Pet Shop.
1. Take Care & Keep Your Pet Health in A Good Form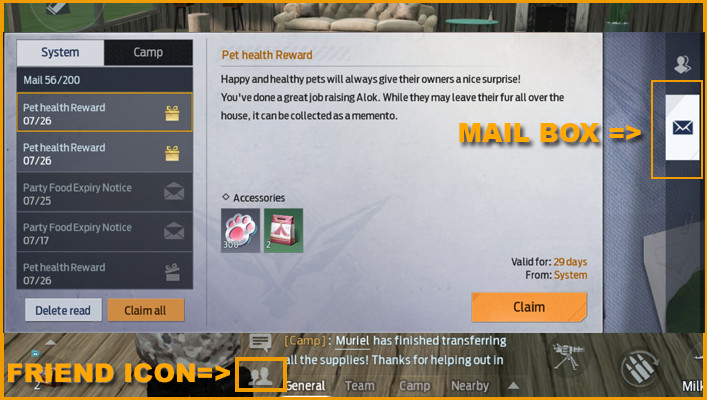 You need to Take care of your pet & feed them and keep their Health Status in good Form to get Free x300 Pet Trust Points Daily.
Note: To claim your free x300 Pet Points Go to Friend Icon > Then Select Mail Box and Claim All as we mention in the image.
2. Interact with Your Pet to Earn Friendship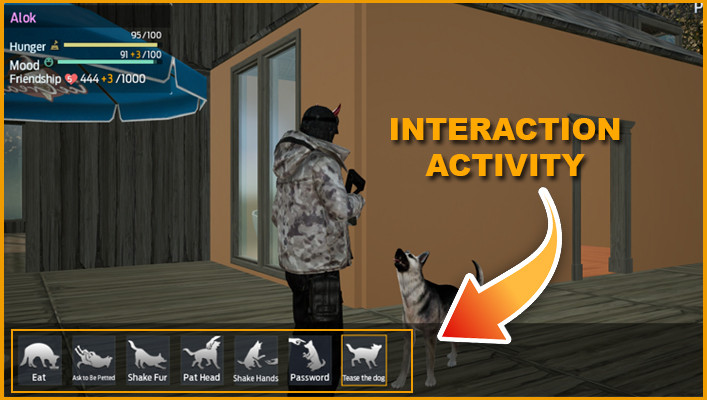 This is the second method that you can get Pet Trust Points by Interacting with your pet to gain more Friendship. 1 Interact action including Ask to Be Petted, Shake Fur, Pat Head, Shake Hands, Password, Tease The Dog & Feeding Them.
Note: 1 Interact gain 3 Friendship Points and when the mood is full to 100 you won't get any Friendship point after the interaction.
The More Friendship points you get will Level up your Pet Friendship Reward and get Pet Trust Points for free as we mention in the image below: