Check out Undawn Pet Shop where you can find some materials featuring Pet Food, Pet Furniture, Pet Tag and other thing can be found here.
Click here to know How to Get Pet Trust Points For Free.
How to Find Pet Shop
Here are a few steps to find Pet Shop in Undawn. Go to The Top Right Button of your screen > Scroll Down & Click on Market > After that click on Pet Shop as we mention in the image down below: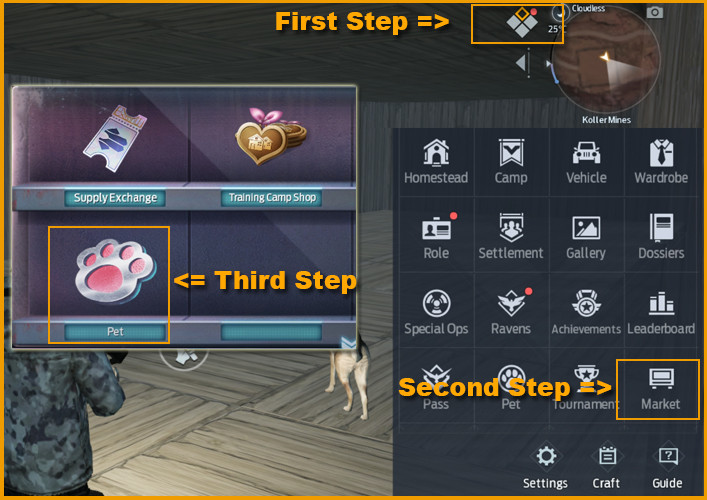 Pet Shop
Here are some materials that you can buy from Shop by using Pet Trust Points Currency:
Pet Food
You can buy Pet Food from Cheap to Premium with a Price range of 100 - 300 Pet Points.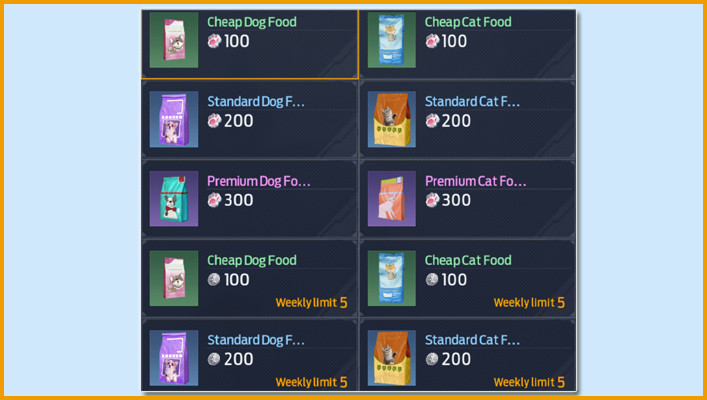 Pet Furniture
You can find and upgrade your Pet Room with a Price range of 2500 - 9000 Pet Points.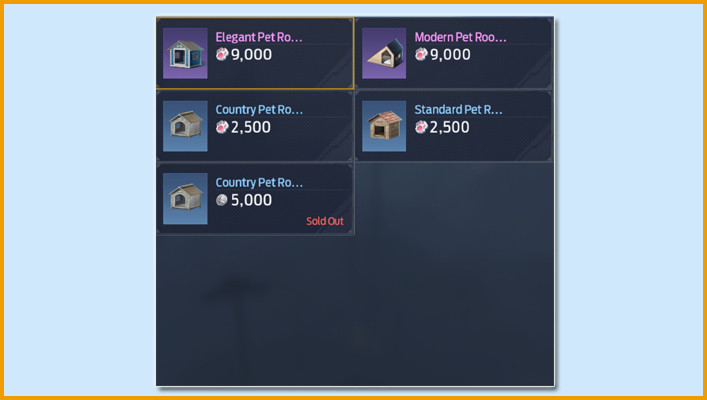 Pet Tag & Silver