Repair Parts Level 4 is a material that you can craft it inside Undawn by combining some materials to get this material. Find out in-depth ways to craft Repair Parts Level 4 in this article.
Repair Parts Level 4 Crafting Material
To Craft any Repair Parts in Undawn. First, go to Workbench > Then Click on Craft Weapons > Select on Repair Tool Icon and find Repair Parts Level 4 to craft it as we mention it inside the image below: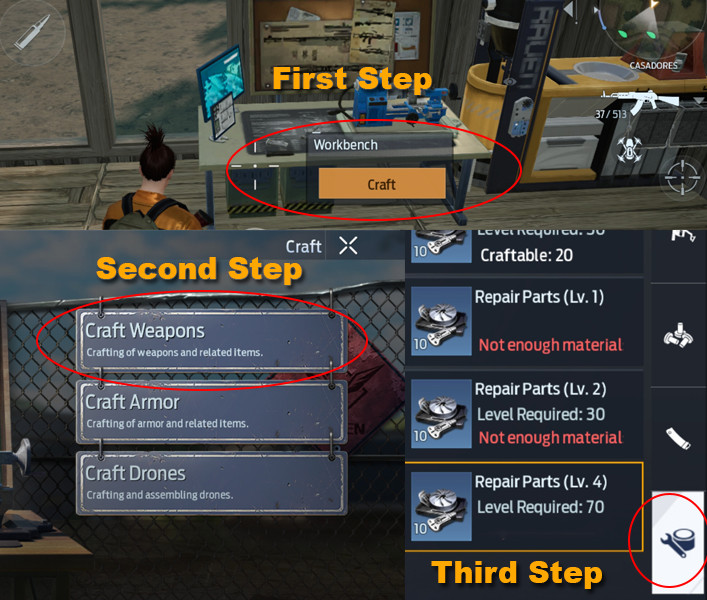 You can craft Repair Parts Level 4 at Character Level 70 and can be used to repair Lv70 - Lv89 equipment such as Armor, Hats, Gloves, Shoes, Top, Weapons, & Drones.
Note: Click on the Material Name of each material to get full details on how to find it.
Tin Ore x5
Soft Hide x5
Heart of Palm x5
Golden Flaxseed x5
Other Repair Parts