PUBG New State a new PUBG Mobile game has reach 40 Million Pre-Register Users today. Compare to PUBG Mobile which was over 150 Millions pre-register users.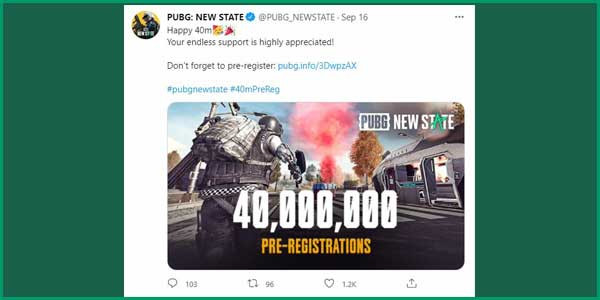 PUBG New State has been in a testing phase for quite a while, latest test was last month, and after announcing Pre-register open for India they finally show the number of Pre-register which is 40 Millions users reached.
The amount of Pre-register users will keep increased because PUBG New State provide a new feeling of Battle Royale with non-delay gunplay, new function such as Drone shop, new Map and such.
A Win Win for PUBG Lovers
There are no reasons to not Pre-register PUBG New State if you are right now a PUBG Mobile player, you will have an alternate PUBG mobile game to play when you bored of your main game, plus you might even feel better when playing PUBG New State.
If you think that PUBG Mobile and PUBG New State are the same game you are wrong, there are so many new stuffs, function, animation, and better network for New State.
PUBG New State vs PUBG Mobile
Is the comparison between PUBG New State and PUBG Mobile necessary? Well believe not, there are already a dozen of comparison on these games already.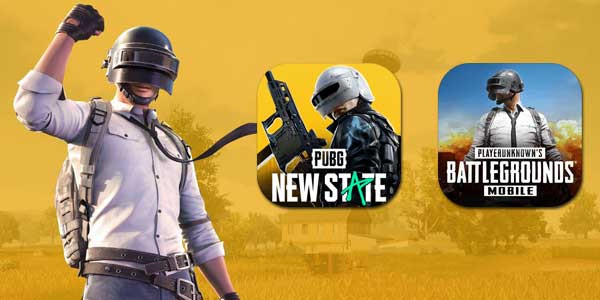 What to know is that if your phone have a lot of space memory why bother comparison? Just download both of the game and keep it in your phone.
You can play each of these game when you get tired of the other game which is a win win for you.
Sure PUBG New State has better network latency but you've been playing PUBG Mobile since the initial release of the game. Are you willing to quit PUBG Mobile and play PUBG New State as your main game?
If the answer is yes, then go ahead and delete PUBG Mobile and save your space for PUBG New State, but what if feel like you want to just test out PUBG New State ?
Then there are no problem either, you can just uninstall PUB New State whenever you finish testing the game, the comparison make no sense if you want to just enjoy the game. It is a just a waste of energy.
Conclusion
In conclusion, This is just a short post congratulate to PUBG New State that reach 40 million players with a short rant of PUBG Mobile vs PUBG New State topic.