A Happy News for INDIA Gamers, PUBG: New State is now available in INDIA Play Store and App Store. Make sure to Pre-register the game.
Recently in PUBG NEW STATE Official Instagram, The social media team has post this image: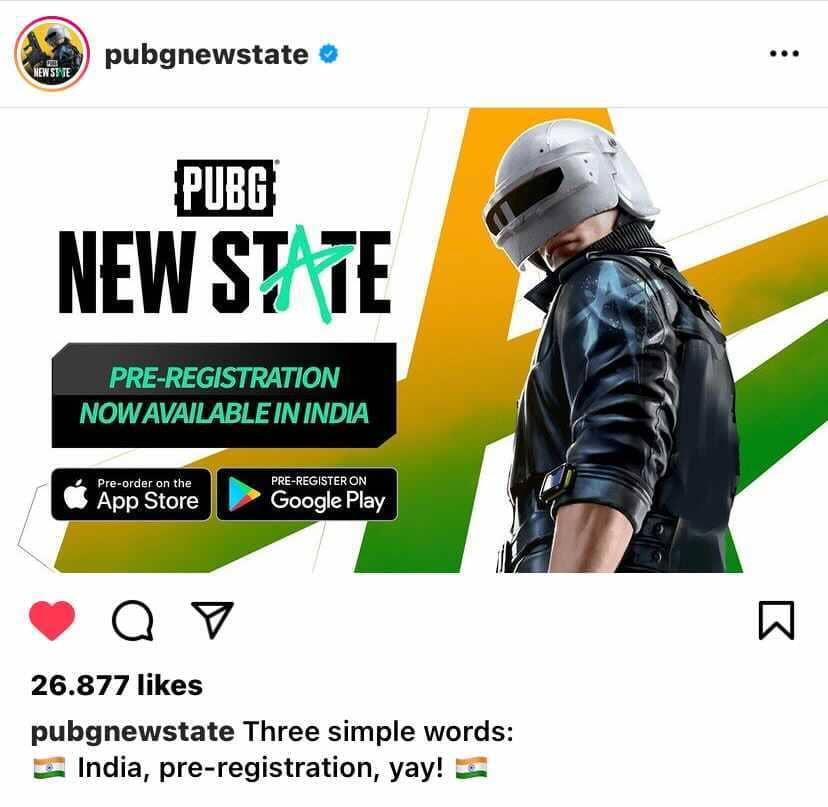 Hinting that pre-registration is now open in India. However, there are no confirmed release date for the game yet.
According to TapTap team, the PUBG New State will release in INDIA by launch, which mean that the game release is very close. Finger Crossed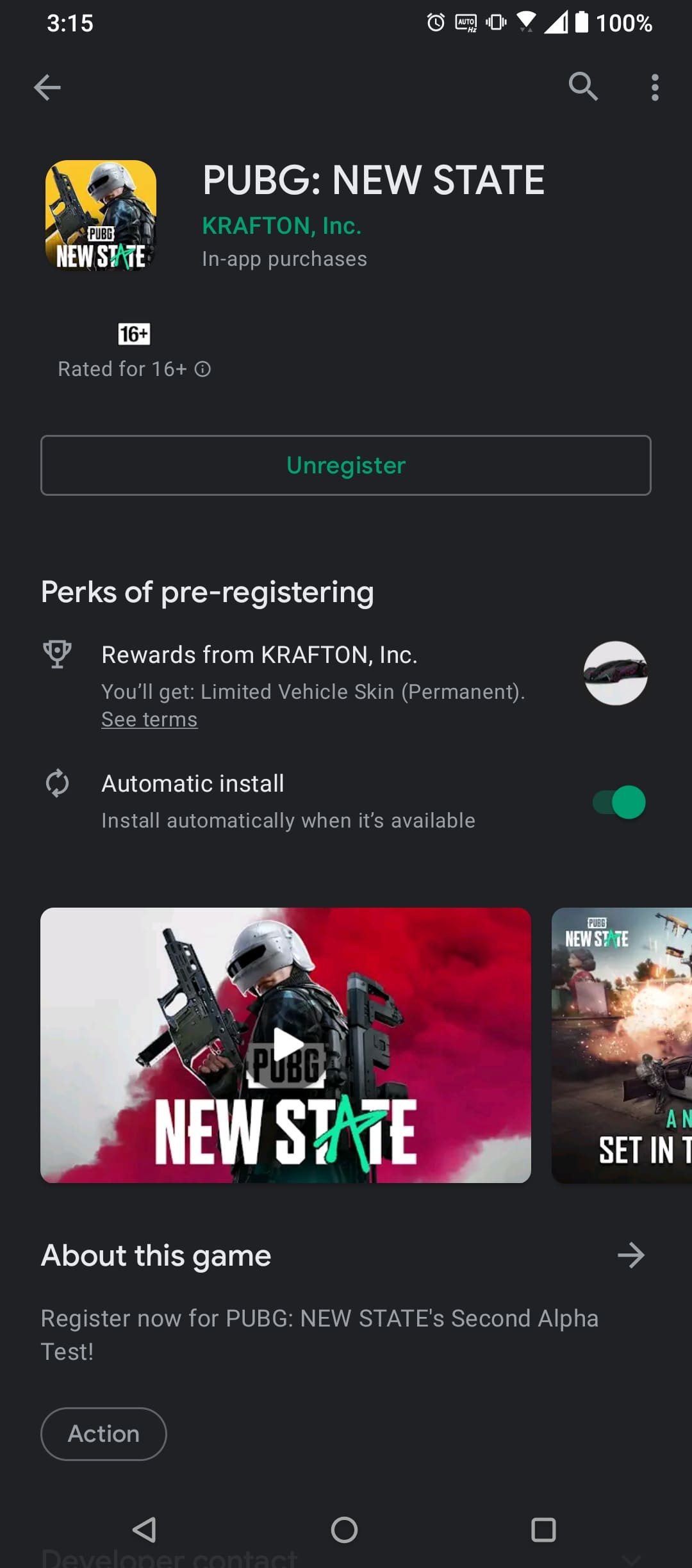 Now that you have saw the news, make sure to pre-register PUBG: NEW STATE on App Store, Play Store, or Tap Tap depend on your device OS.
Please check here to see the minimum requirement to run PUBG New State.
If you are using Android, make sure you are running Android OS 6 or higher and having more than 2GB of Ram to play PUBG New State.
If you are using IOS, make sure you are using iPhone 6s or higher with iOS 13 version.
Enough said, Now we have to pre-register and wait for the upcoming news of PUBG New State, keep an eyes on our website for more news about this game.