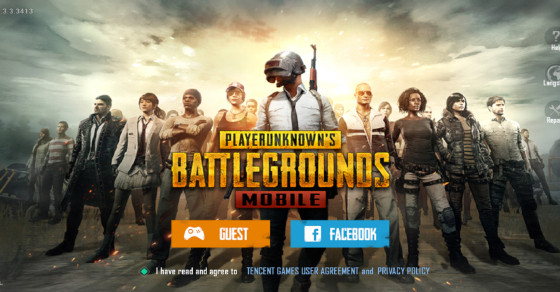 How it all start
As PUBG MOBILE has reached massive popularity in the country, especially in the well known cities. Many young adults are addicted to this game and spending more hours then they should staring to their screen more than their books.
This is all started when in Gujarat the arrested of 21 students happened just because they play the game but they were given bail immediately.
The reason behind the arrested is that because of playing PUBG Mobile they was reportedly leading to deteriorating grades and adverse effect on the "overall behaviour and using inappropriate language of children ".
Tencent issues statement
"PUBG Mobile is a game. It is meant merely for entertainment and should be enjoyed in a healthy and responsible manner. In consonance with our endeavour to continue promoting responsible gaming experience, we are working on the introduction of a healthy gameplay system in India to promote balanced,responsible gaming,including limiting play time for under-aged players".
Expressing surprise, Tencent further elaborated, "We were thus surprised to learn that local authorities in a few cities have decided to impose a ban on playing our game. We are working to understand the legal basis of such bans, and hope to explain our objective and that they withdraw the prohibition. To PUBG MOBILE players, we want to assure you that we are on your side and we will try our best to find a reasonable solution".
How the introduction of a healthy gameplay system work
Tencent is testing out with health reminders. If players play the game more than 2 hours the screens with health reminders is pop up and again after 4 hours. If you keep playing for 6 hours in a stretch, the games will kick you out and locks game play till the next day.
Here is a screenshot showing their testing system: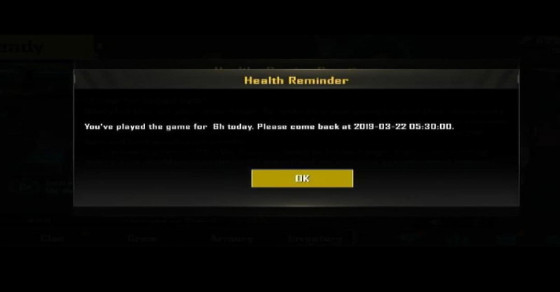 "You've played the game for 6h today. Please comeback at given time."
However, This suppose to applied on children under 18 only but their are some technical errors and later soon fixed.
Visit Our PUBG Mobile Guide involving in all weapons, attachments, items, skins and more.