Recently Naraka Bladepoint is free to play you can download and play for free but you miss a lot of function in the game. Find out when can you play Ranked mode as a F2P in Naraka Bladepoint here.
Check out Ranked System in Naraka Bladepoint by click here.
When Can You Play Ranked As a F2P Player In Naraka Bladepoint ?
When Can you Play Ranked game mode in Naraka Bladepoint free to play ? To play Ranked game as a free to play player you need to reach level 50 to unlock ranked game mode.
If you want you reach level 50 you need to spent a least 70 to 100 hour it take a very long time, but for player who buy any edition ranked game will unlock at level 20.
F2P doesn't have access to ranked if you haven't reach level 50 yet, you must spend money to upgrade to Standard Edition or Deluxe Edition to unlock ranked when reach level 20.
But if you a F2P player and don't want to wait until you reach level 50 to unlock ranked mode you can upgrade game edition to unlock ranked game when level 20.
Standard Edition Naraka Bladepoint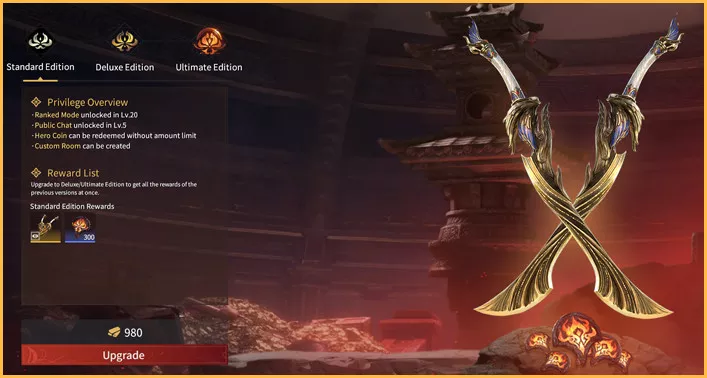 Upgrade to Standard Edition to unlock ranked mode in level 20 instead of level 50, also unlock public chat when level 5, get 300 hero coins which mean free 3 hero of your choice, and legendary Dual Blade Skins.
Deluxe Edition Naraka Bladepoint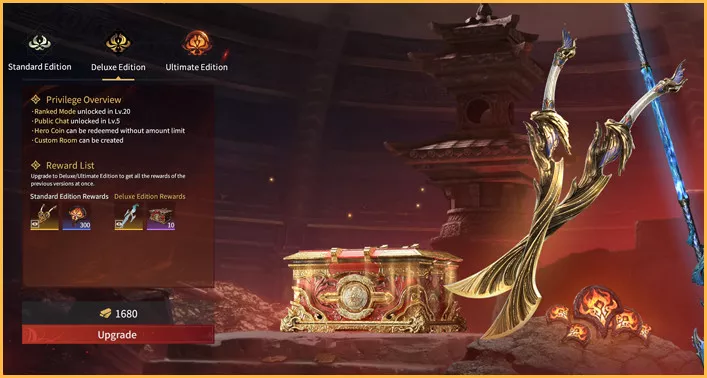 Deluxe Edition cost 1680 Gold for player who ready in standard edition and want to upgrade to deluxe edition it will cost lower than this same to Standard Edition unlock ranked at level 20.
In Deluxe Edition you can create custom room you also get legendary dual blade and spear skins and 10 of Immortal Treasures.
Ultimate Edition Naraka Bladepoint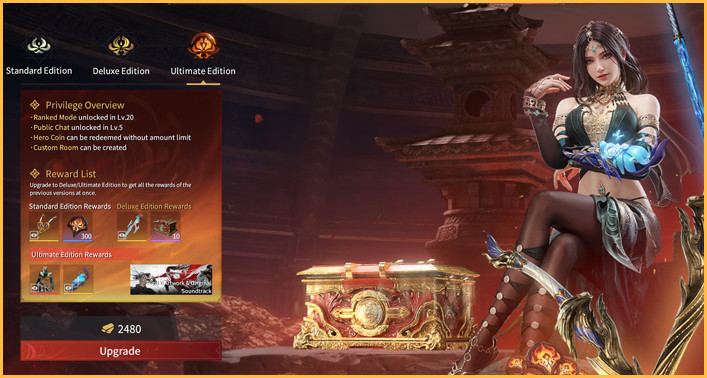 If you want to upgrade into Ultimate Edition it will cost 2480 Gold unlock ranked mode at level 20 and you get lot of reward.
You will get all reward from standard and deluxe edition with bonus Extreme Matari outfit skin and Legendary Aroma grapping hook.