Wild Rift patch 4.3d is here with champion changes & new skins. Find out more details about the champion changes and new skins in patch 4.3d here.
Champion Changes Patch 4.3d
Here all champions change Wild Rift Patch 4.3d: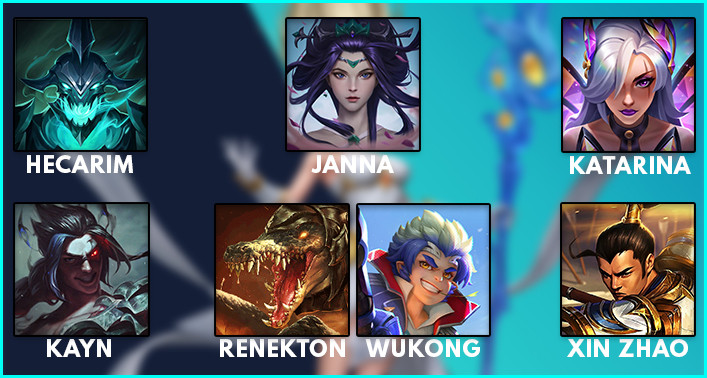 Hecarim.
Janna.
Katarina.
Kayn.
Renekton.
Wukong.
Xin Zhao.
Hecarim
Nerfs Hecarim resistance and regen.

Spirit of Dead Ability:
Damage and magic resistance: 20/25/30/35 → 6/12/18/24.
Health regeneration: 10/15/20/25 + 1% Bonus maximum health → 5/10/15/20 + 1% Bonus maximum health
Health regeneration from damage dealt to enemy targets: Damage dealt (25% + 0.02% Bonus Attack Damage) → Damage dealt (20% + 0.02% Bonus Attack Damage).
Onslayght of Shadows Ability:
Cooldown: 90/80/70s → 100/85/70s.
Janna
Adjustment on Janna Abilities.

Tailwind:
Bonus movement speed gained: 8% → 5%.
Remove ally champions gain 8% movement speed bonus when moving towards Janna.
Add nearby ally champions gain 5% movement speed bonus..
Howling Gale:
Magic damage: 60/90/120/150+40% Ability Power → 60/100/140/180 + 50% Ability Power and time it takes for the storm to reach its destination: 1s → 0.5s
Remove damage from the storm, knock-up effect and range depend on its charging time, reaching maximum potency at 3s.
Add charging time for the storm is fixed as 0.75s. Howling Gale gains 1 charge every 12s to cast, with maximum 2 charging stacks.
Zephyr: Magic damage: 55/105/155/205 + 60% Ability Power +25% Bonus movement speed → 50/90/130/170+50% Ability Power + 20% Bonus movement speed.
Cooldown: 7.5/7/6.5/6s → 9/8.5/8/7.5s
Remove dealing damage and slowing down the chosen target and her passive. Add new increase Janna movement speed and automatically searching 3 nearby allies or enemies. Janna will increase her ally champions movement speed.
Eye of The Storm: Shield value: 90/140/190/240 + 80% Ability Power → 65/90/115/140 + 60% Ability Power.
Remove anna provides a shield to an ally champion or turret that absorbs damage, the shield decays and now Janna provides a shield that absorbs damage to herself and an ally champion with lowest health, if there is a turret nearby, the same shield will also be provided to the turret.
Monsoon: Health regeneration per second: 100/150/200 + 50% Ability Power → 50/75/100 + 30% Ability Power.
Remove during the Monsoon, Janna needs to continuously channel it and add Janna can now move freely after casting the Monsoon.
Katarina
Katarina slightly adjusting on her damage so that her foes have a chance to fight back.

Voracity:
Base damage: 50 + 12 × Level → 40 + 10 × Level and Ability Power ratio: (45 + 3 × Level)% → (30 + 3 × Level)%.
Kayn
Buff Kayn by increasing his sustainability which should make teamfights easier to maneuver.

The Darkin Scythe:
Darkin base health regeneration: 18% → 20%.
Reaping Slash: Darkin damage of target's maximum health: (5% + 0.04% Bonus Attack Damage)% → (6% + 0.06% Bonus Attack Damage)%.
Renekton
Buff Renekton by increasing his sustainability and damage so that Renekton can regain his glory as one of best fighters on the Rift.

Cull The Meek:
Base damage: 70/120/170/220 → 80/130/180/230.
Base health regeneration: 5/7/9/11 →7/9/11/13.
Bonus damage: 105/180/255/330 → 120/195/270/345.
Wukong
Adjustments to increase Wukong's damage, sustainability, and flexibility.

Golden Staff:
Health regeneration: 30/50/70/90 → 50/70/90/110.
Base damage: 30/50/70/90 → 40/60/80/100.
Damage ratio: 0.3/0.35/0.4/0.45 → 0.35/0.4/0.45/0.5.
Warrior Trickster:
Cooldown: 18/17/16/15s → 17/16/15/14s.
Xin Zhao
Increases some of Xin Zhao' damage.

Wind Becomes Lightning:
Slash damage: 40/50/60/70 + 30% Attack Damage → 50/60/70/80 + 40% Attack Damage.
New Skins in Patch 4.3d
Here all skins that will release in Wild Rift Patch 4.3d:
Stargazer Jax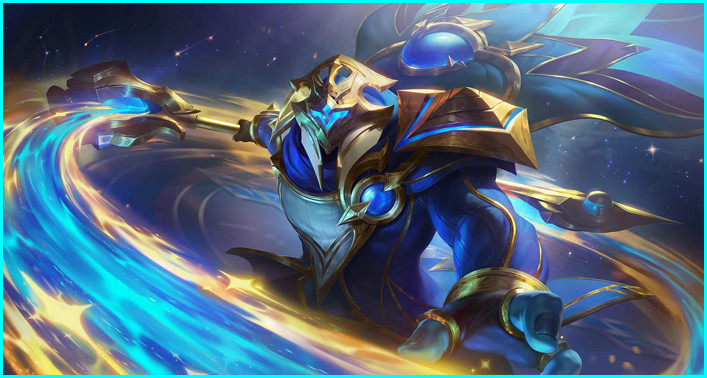 Releasing October 23 @ 00:01 UTC
Ashen Knight Pyke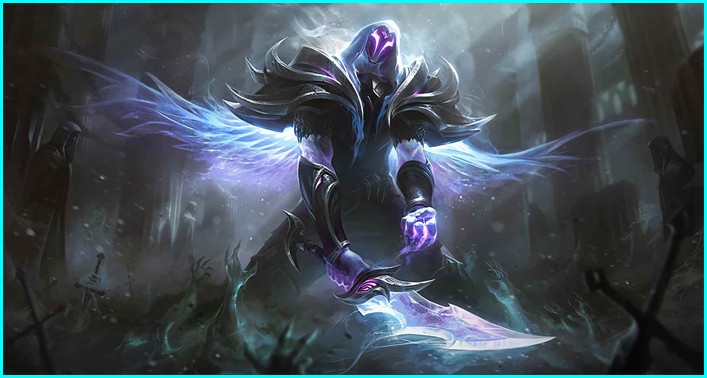 Releasing October 12 @ 00:01 UTC
Conclusion
A lot of champions got buff on their damage and sustainability in this patch note. Patch 4.3d is the last 4.3 patch for Wild Rift, in patch 4.4 we will get 3 more champions.