Here's everything we know after the Wild Rift Gameplay reveal live such as release date, champions, runes, map, and in-game mechanic.
Wild Rift Alpha Release Date
The Wild Rift Alpha version release date is on June 6, 2020 for Phillipines and Brazil. The test will last for 2 weeks.
Champions list
Here are all 36 champions that will release in Wild Rift alpha version:
Ahri
Master Yi
Lux
Annie
Garen
Fiora
Vi
Blitzcrank
Camille
Jhin
Ezreal
Janna
Soraka
Nami
Nasus
Braum
Miss Fortune
Graves
Jinx
Alistar
Olaf
Gragas
Jax
Malphite
Shyvana
Aurelion Sol
Orianna
Fizz
Ashe
Tryndamere
Twisted Fate
Vayne
Xin Zhao
Zed
Yasuo
Ziggs
There are also some ability changes and tweak applied to some champions .
Summoner Spells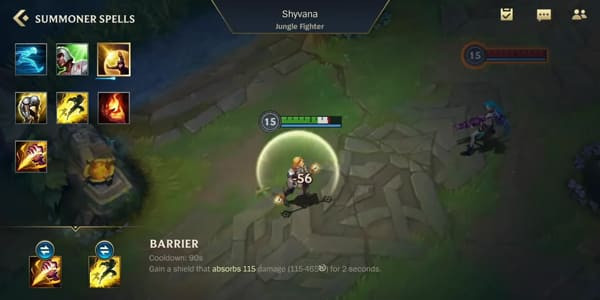 There are 7 summoner spells that you can pick during the champion select and those are:
Ghost walk
Heal
Shield
Exhaust
Flash
Ignite
Smite
Unfortunatly there are no teleport summoner spells to use.
Runes System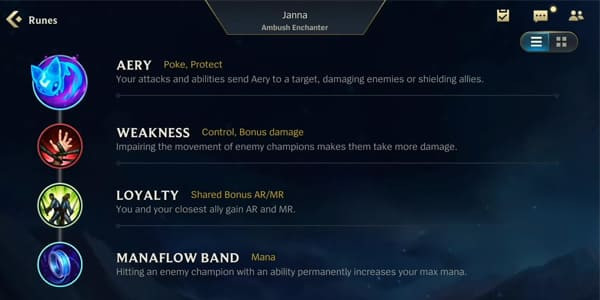 There are 8 keystone rune that you can choose in Wild Rift such as:
Electrocute
Aery
Conqueror
Fleet Footwork
Grasp of The Undying
Aftershock
Font Of Life
Kleptomacy
Beside the keystone rune, you will be able to choose 3 minor runes to complete the rune page for your champion.
Map & Mechanic
Here you can find all the monsters in the map and mechanic that can be use around the map.
Red Brambleback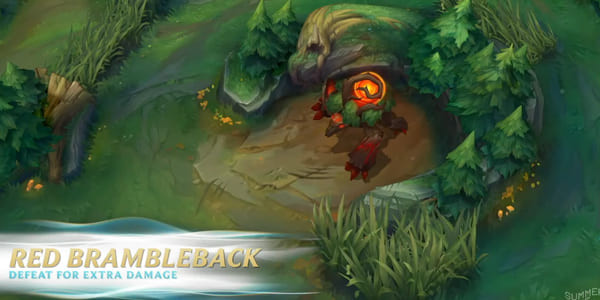 Red Bramble Back: Defeat for extra damage.
Evolved Red Bramble Back: Late game damage buff.
Blue Sentinel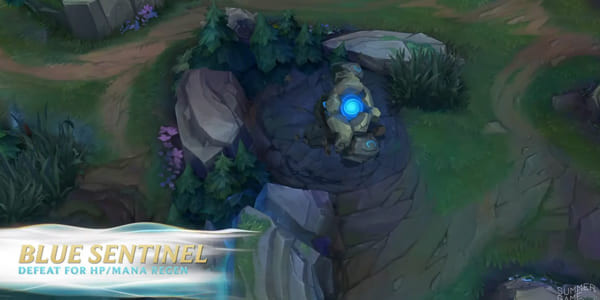 Blue Sentinel: Defeat for HP / Mana Regen.
Evolved Blue Sentinel: Late game regeneration.
Dragons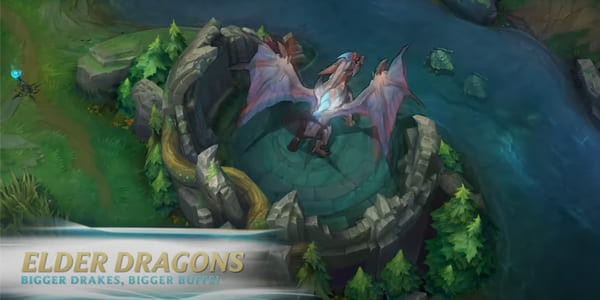 Dragons: Provide team buffs.
In-game Mechanic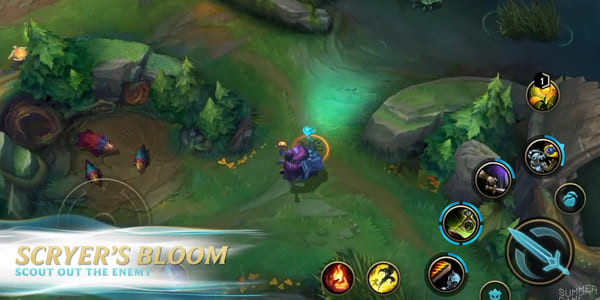 Scryer's Bloom: is a flower that reveal the area of the map when you hit the target.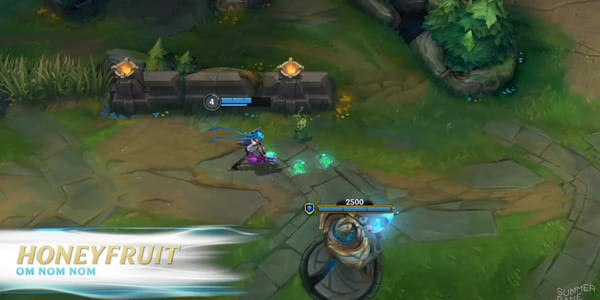 Honeyfruit: Provide Health and Mana when you hit and walk into it, reduce movement speed.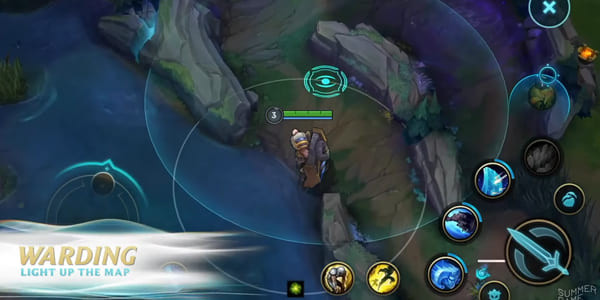 Placing Ward: Warding mechanic allows champion to place a ward and light up the fog area to prevent gank setup.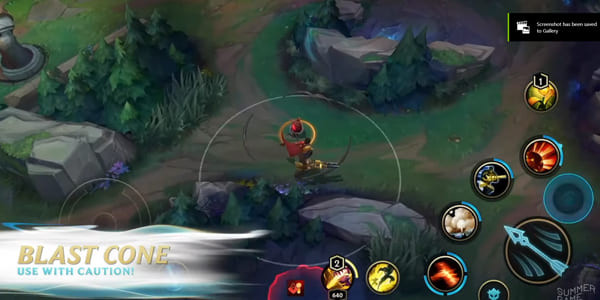 Blast Cone: Allows champion to fly into a particular area when aim.
Conclusion
In short, Wild Rift alpha test will be availble to play in next week with 37 champions, 7 summoner spells, proper rune system, warding and more mechanic.
In Case you miss the livestream of the gameplay reveal: