Latest Wild Rift update 4.2b this should be the last patch in Wild Rift since a got a news about Wild Rift patch 4.3 that will releases on July, 19th 2023. Find out all information about the latest wild rift patch here.
The latest patch end with some new change to champions, item, and skins here are all new change Wild Rift patch 4.2b.
Champion Changes & Items
At the end of patch 4.2b we got some new skins, items, and champions change this is all the new champion changes wild rift patch 4.2b.
Marksman
Ashe
Ashe a marksman that can play in baron lane or support she got nerfed with her Passive, second ability, and ultimate ability.
Frost Shot


Non-critical slow: 20/22.5/25/27.5/30% → 15/17.5/20/22.5/25%

Volly

Cooldown: 15/12/9/6s → 16/13.5/11/8.5s
Attack Damage bonus: 100% → 115%

Enchanted Crystal Arrow

Cooldown: 60/55/50s → 70/60/50s
Ability Power bonus: 100% → 40%
Draven
Draven deal a lot of damage and he can outplay any marksman and fighter even in the early game.
Base Stats

Attack Damage: 70 → 66
Attack Damage per level: 4 → 4.5
Tristana
Tristana receive some change on her base stats first ability and seconds ability.
Base Stats
Rapid Fire

Attack speed bonus: 50/70/90/110% → 50/75/100/125%

Rocket Jump

Cooldown: 20/18/16/14s → 22/19/16/13s
Vayne
Vayne also nerfed on her base stats in this patch 4.2b.
Base Stats

Health: 570 → 540
Armor: 35 → 31

Condemn

Attack Damage bonus: 50% → 55%
Fighter
AAtrox
Aatrox struggled in last patch in this Patch 4.2b he receive some buffed you that he can deal a little bit more damage.
World Ender

Attack Damage bonus: 20/30/40% → 30/40/50%
Camille
They boost camille on jungle lane so that she can clearing jungle faster than before.
Tactical Sweep

Damage ratio to monsters: 50% → 80%
Fiora
Fiora the best duelist champion in Baron Lane in this patch 4.2b she receive some nerf on her first ability Lunge.
Lunge

Cooldown: 14/12/10/8s → 12/10/8/6s
Cooldown return on skill hit: 60% → 50%
Olaf
They reduce his damage but making him it easier for him to pursue enemies with his Ragnarok.
Berserker Rage

Shield gained: 30~120 + 17% missing health → 35~140 + 13% missing health

Ragnarok

Initial duration: 3s → 4s
Active attack boost: 10/20/30 + 25% Attack Damage → 5/15/25 + 20% Attack Damage
Mid Lane
Fizz
They don't buff Fizz they are slightly reducing his damage to monsters because they don't want player pick Fizz in jungle lane.
Seastone Trident

Damage ratio to monsters: 120% → 105%

Playful Trickster

Ability Power bonus: 70% → 80%
Swain
Since Swain arrived in Wild Rift he very strong in any lane so they nerf his armor, Death's hand, and Demonic Ascension.
Armor
Death's Hand

Damage of each bolt after the first one: 15/25/35/45 + 8% Ability Power → 10/20/30/40 + 5% Ability Power

Demonic Ascension

Heal per second: 15/27.5/40 + 15% Ability Power → 15/25/35 + 12% Ability Power
Skins Releases in Patch 4.2b
These are the 3 new skins that releases in Wild Rift Patch 4.2b.
Space Groove Lulu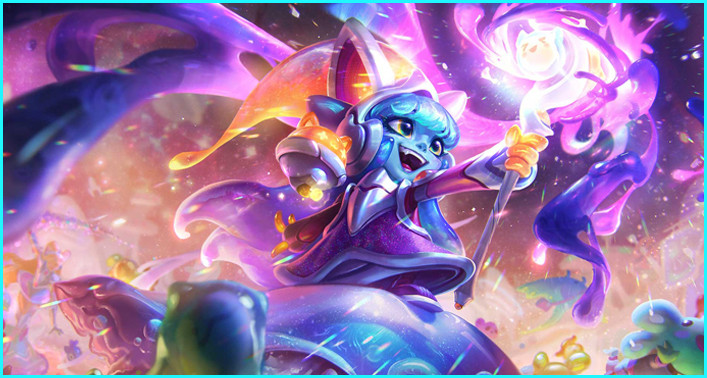 Price: 990 Wild Cores.
Space Groove Nasus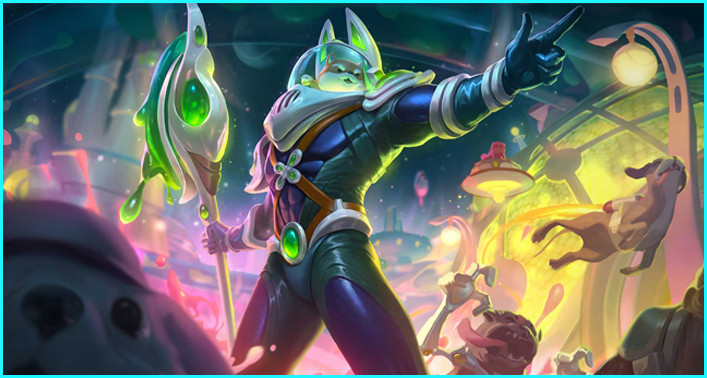 Price: 990 Wild Cores.
Space Groove Nunu & Willump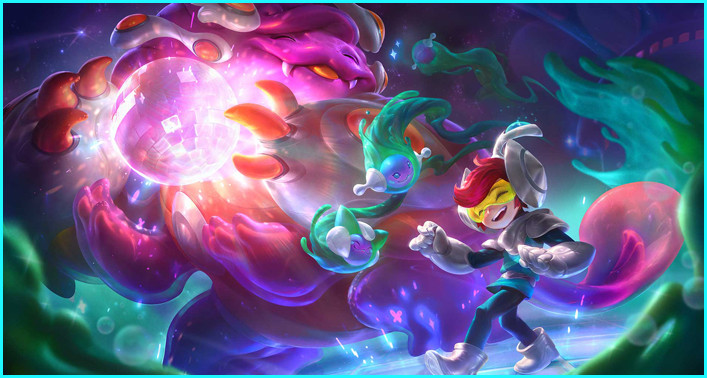 Price: 990 Wild Cores.
End of Wild Rift Latest Patch 4.2b.