LoL Wild Rift Item: Frozen Heart info, stats, cost, and item passive can be found here.
Table of Contents
Item Overview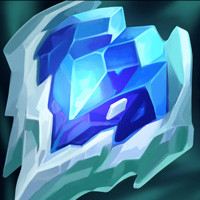 Frozen Heart is a top tier defense item in League of Legends Wild Rift that add extra 70 armor, 300 max mana, and 20% ability haste to your champion.
Stats
+50 Armor
+300 Max Mana
+20% Ability Haste
Cost
2850 Gold
Passive
Winter's Caress: Reduces the Attack Speed of nearby enemies by 15%.
Top Tier Items List