Find information of League of Legends Wild Rift Monsters here featuring it buff and spawn.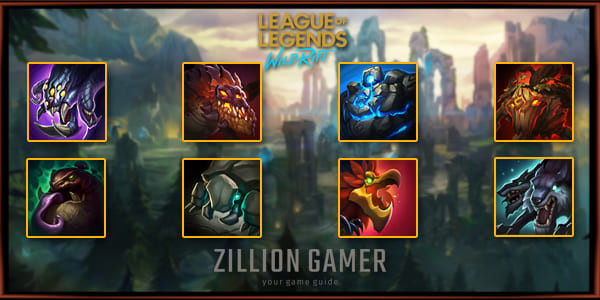 Inside the Jungle area of Wild Rift there are 10 types of Monsters with its own spawning camp, buffs and spawn time. It is highly recommend that Jungler main should know all this info.
Table of Contents
Blue Sentinel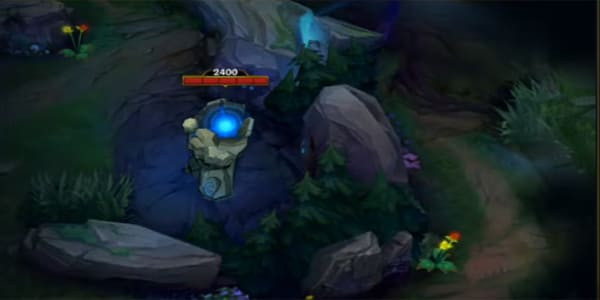 Blue Sentinel commonly known as Blue is the first monster that spawn on the top side of the jungle.
Blue Buffs: Crest of Insight
Killing Blue sentinel will get buff known as Crest of Insight, the buff restores mana and energy periodically, and restores health when out of combat.
Red Brambleback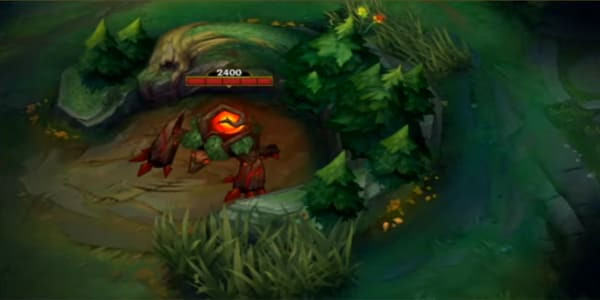 Red Brambleback commonly known as Red is also the first monster but it spawn on the bottom side of the jungle.
Red Buffs: Crest of Cinders
Killing Red Brambleback will get buff known as Crest of Cinders, the buff add true damage and slow effect to the enemies when attacks. (It is less effecive for ranged champions).
Rift Scuttlers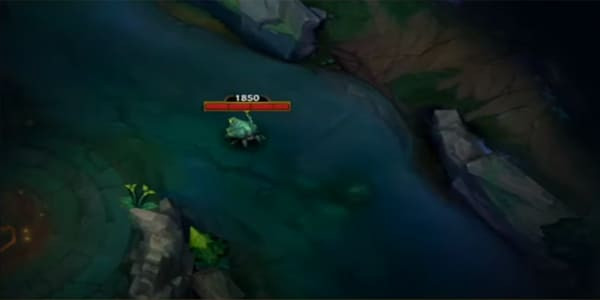 Rift Scutllers also known as Scuttle crab, crab, turtle, this monster is a passive monster that provide vision buff in the river when defeated. It spawn in minute mark 1:26.
Elemental Drakes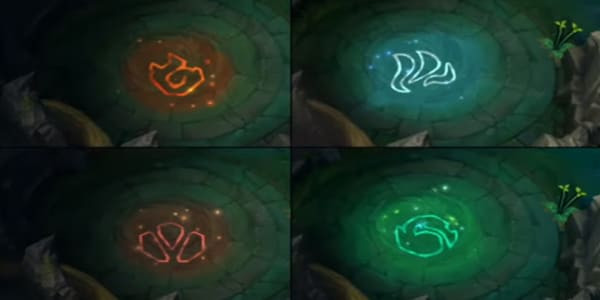 Elemental Drakes is commonly known as Dragons that give your team a permanent buff until the match end, it has it own spawn in the river called Dragon pit.
Types of Dragon
There are 4 types of Dragon in League of Legends Wild Rift such as:
Infernal
Cloud
Mountain
Ocean
The Drake will spawn in a random order, each element only spawn once and its has different buffs.
Elemental Drakes Spawns at 4 minutes into the game.
Rift Herald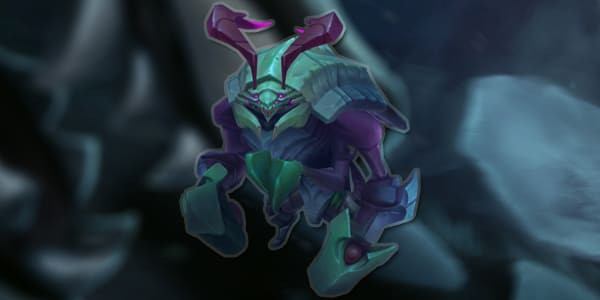 Rift Herald is a monster that spawn inside Baron pit after 6 minutes into the game. Killing Rift herald will turn it into your ally that can be summon anywhere to help push the tower faster.
Rift Herald will no longer spawn after minute 10 and Baron will spawn instead.
Tips to Kill Rift Herald Fast
Attack the purple gem on Rift Herald back to take out a chunk of it health, it will shortly come back again after few basic attacks.
Baron Nashor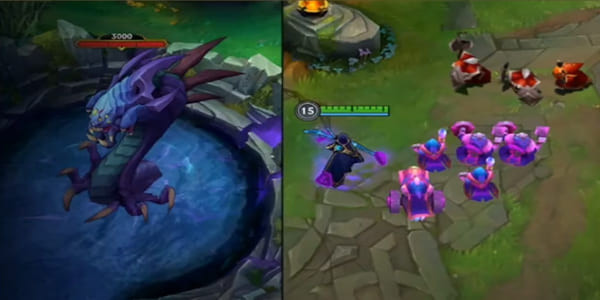 Baron Nashor is the toughest monster and it give the biggest buff for the team who kill it. Baron spawn after minute 10 inside Baron Pit.
Baron Buffs: Hand of Baron
After defeating Baron, the whole team will get Hand of Baron buff that can empower nearby minions, reduces recall time and gain attack damage and ability power for a limited time.
Other Monsters
Here are the side monsters for you to gain level faster as a jungler.
Gromp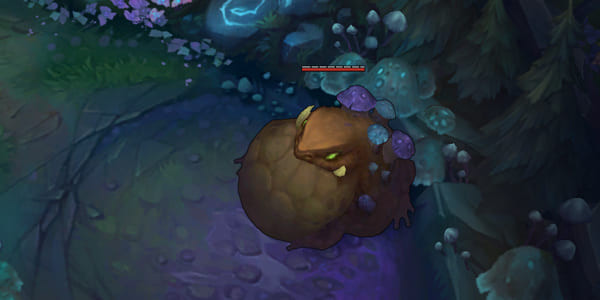 Gromp is a monster that spawn next to Blue sentinal with 2500 HP.
Wolves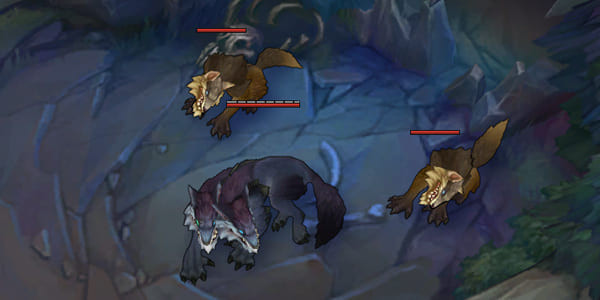 Wolves is a monster that spawn next to Gromp with 1830 HP and 2 baby monster.
Raptor camps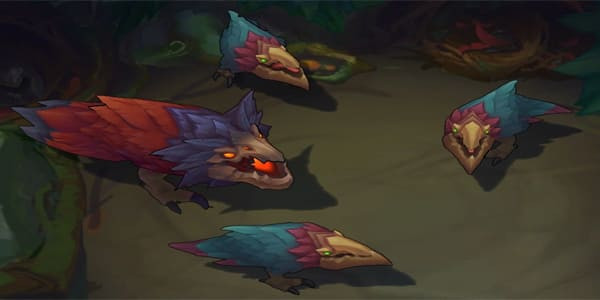 Raptor camps or Razorbeaks is a monster that spawn next to Red Brambleback with 1520 HP and 3 baby chicken.
Krugs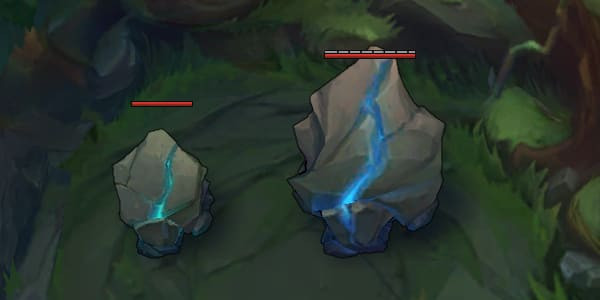 Krugs is a monster that spawn next to Red Brambleback with 1720 HP and 1 baby monster and they can break into multiple monster.
Conclusion
In conclusion, Monsters are mainly for Jungler to kill in order to levels up, although later on after mid game phase, it become a free for all zone for the team to farm.