View Sacrificial Fragments in Genshin Impact here! Know Sacrificial Fragments base stats, passive ranks, stats by level, and ascension.
Sacrificial Fragments Overview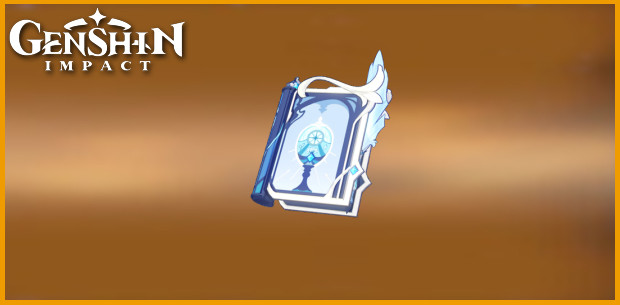 A weathered script, the text of which is no longer legible. A cursed item eroded by the winds of time.
Base ATK & Secondary Stat
Rarity: 4 Stars
Base ATK(Lv.1): 41
Sec.Stat Type: Elemental Mastery
Sec.Stat(Lv.1): 48
Passive Ranks - Name, Effect, & Mora Cost
Passive Name: Composed
Effect: After dealing damage to an enemy with an Elemental Skill, the skill has a *% chance to end its own CD. Can only occur once every *s.
Chance To Reset CD:

Rank 1: 40%
Rank 2: 50%
Rank 3: 60%
Rank 4: 70%
Rank 5 : 80%

Time Occur:

Rank 1: 30s
Rank 2: 26s
Rank 3: 22s
Rank 4: 18s
Rank 5 : 14s
Refinement Mora Cost: 500, 1000, 2000, 4000, 0
Sacrificial Fragments Stats: Base ATK & Bonus Elemental Mastery
Lv.20: 99 Base ATK | 85 Elemental Mastery.
Lv.40: 184 | 124
Lv.50: 238 | 143
Lv.60: 293 | 162
Lv.70: 347 | 182
Lv.80: 401 | 201
Lv.90: 454 | 221
Sacrificial Fragments Ascension
1st Ascension:

x3 Fetters of the Dandelion Gladiator
x3 Chaos Device
x2 Treasure Hoarder Insignia

2nd Ascension:

x3 Chains of the Dandelion Gladiator
x12 Chaos Device
x8 Treasure Hoarder Insignia

3rd Ascension:

x6 Chains of the Dandelion Gladiator
x6 Chaos Circuit
x6 Silver Raven Insignia

4th Ascension:

x3 Shackles of the Dandelion Gladiator
x12 Chaos Circuit
x9 Silver Raven Insignia

5th Ascension:

x6 Shackles of the Dandelion Gladiator
x9 Chaos Core
x6 Golden Raven Insignia

6th Ascension:

x4 Dream of the Dandelion Gladiator
x18 Chaos Core
x12 Golden Raven Insignia
Mora Cost: 5000, 15000, 20000, 30000, 35000, 45000
End of Sacrificial Fragments.