Valberry is an item in Local specialty material of Genshin Impact which can be use for characters and special ingredient.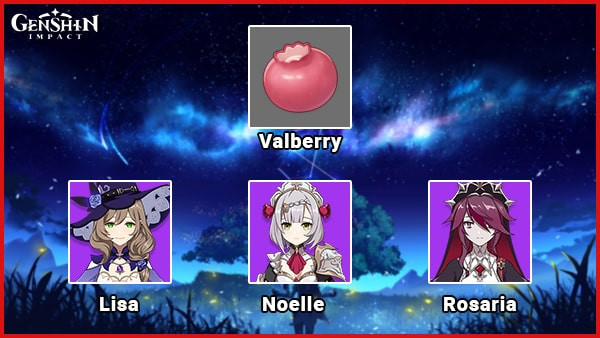 Description: A plump and translucent berry that has a fragrant smell and a sweet refreshing taste. In the past, the watchers of the storms found solace in the sweetness of the fruit and the hope for the city's security.
What characters use Valberry?
Characters that requires Valberry as one of their ascension materials are: Lisa, Noelle, and Rosaria.
Beside that, Valberry can also use as Red Dye ingredient as well.
Where to find Valberry?
Valberry can be found in Stormbearer Mountains spawning spread around the area which allows you to strategize your farming route.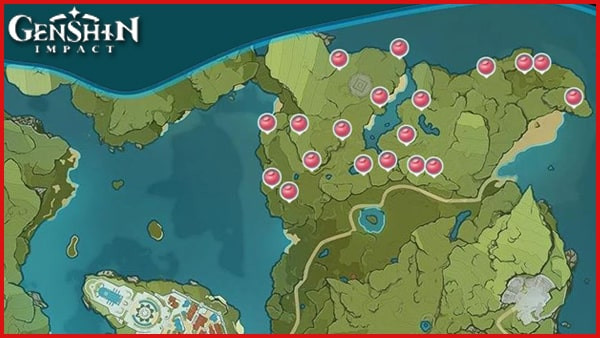 Beside finding Valberry on the map, you can get this item on Chloris Shop which is sell for 1000 moras each and limited to 5 a day.
In conclusion, Valberry is a useful materials for good characters such as Lisa, Noelle, and Rosaria. Stack up Valberry if you want to level up these characters.