Argus is a brand new shotgun that was just released in COD Mobile Season 8. Find out how to get this gun, its best attachments, and how strong it is down below.
How to unlock Argus Shotgun
You can unlock this gun for free by reaching tier 21 in Season 8 Battle pass. You can level up battle faster by playing battle royale matches which will help you get Argus faster.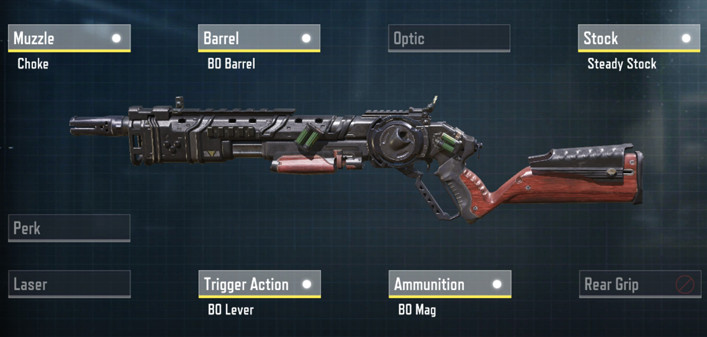 If you want the skins version of Argus, you can unlock the epic version by purchasing the premium battle pass and reach tier 50. You can check out the epic skin down below.
Best Argus attachments in COD Mobile
Here is our recommendation to build the best attachments for Argus:
Muzzle: Choke
Barrel: BO Barrel
Stock: Steady Stock
Trigger Action: BO Lever
Ammunition: BO Mag
With our Argus loadout, you will hit the enemy at longer range with tighter bullet spread, shoot faster, and reload quicker. Here's how we choose the attachments:
We put the Choke muzzle on Argus to increase its damage range, and bullet spread for both ADS and Hipfire.
Barrel wise, we recommend the BO Barrel to increase its damage range and it's the least punishing barrel for argus.
For stock, we recommend using Steady stock to make the gun more steady, reduce vertical recoil, and increase bullet spread when ADS.
We highly recommend using BO Lever on Argus because this attachment reduces bolt time which makes the gun shoot faster.
Last attachment for Argus is the BO Mag ammunition, this will help you reload faster when using the gun.
Take a look at the stats change when using our Argus attachments:
| | | |
| --- | --- | --- |
| Argus | Base Stats | Our loadout Stats |
| Damage | 28x8 | 28x8 |
| Fire Rate | 63 | 64 |
| Accuracy | 38 | 42 |
| Mobility | 81 | 77 |
| Range | 38 | 47 |
| Control | 27 | 28 |
You can see that we have built the best Argus loadout which increases fire rate, accuracy, range, and control which make the gun stronger to use in close to medium range.
Is Argus Good?
Yes Argus is a good shotgun in COD Mobile, but unlike the KRM-262 which is great on its own, the Argus requires you to aim down sight more (ADS) to achieve greater accuracy.
We understand that some players only like to hip fire when using a shotgun, however if you want to see how good this shotgun is, just try using it with ADS and our recommended attachments.
Overall, the Argus is a great shotgun to use in Multiplayer and good for Battle Royale as well, once you get used to the need of ADS you will ditch the KRM-262 for the Argus.
Best Perk to use with Argus
For red perks we recommend Skulker, Agile, or Lightweight, these perks help compensate for the mobility losses over building the attachments which is a win win situation for us.
For green perks we recommend QuickFix, Vulture, or Toughness, these perks help improve your quality of surviving when using the Argus shotgun.
For blue perks we recommend Hardline or Hard alert to keep you more active during your matches.
Best Secondary to use with Argus
Argus is a shotgun which means that it's only powerful in close quarter to mid range, in this case you will want to have a great secondary to pair with it such as J358, Akimbo Dobvra, and L-CAR 9.
These secondary pistols are a great back up for when you are missing your shots or running out of ammo during your gunfight.
Overall, this is the best Argus loadout in COD Mobile that we've come up with, you get a powerful and great accuracy shotgun, with great perk to pair it with and a strong secondary to use for back up.
Argus Skins, Rarity, & How to get
Argus - Carmine Flare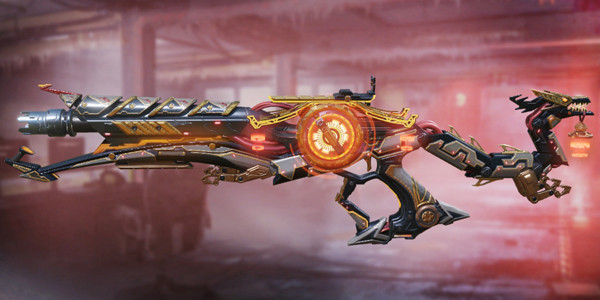 Rarity: Epic
How to get Argus Carmine Flare: Unlock this skin in Carmine Overdrive Draw.
Argus - Death Branch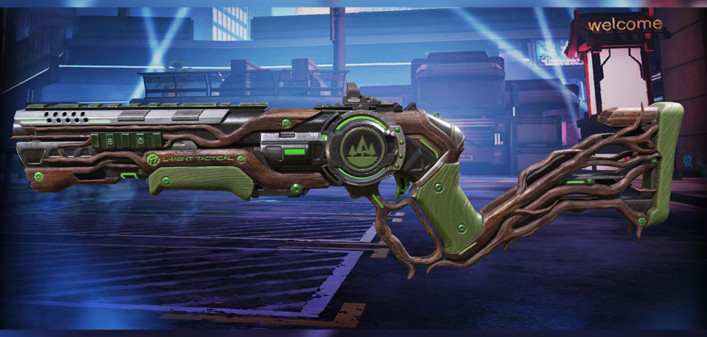 Rarity: Epic
How to get Argus Death Branch: Unlock it in Season 8 Premium Battle Pass tier 50.