Find out how to get COD Mobile Valentine charm faster here to exchange a cool gun skins for free during COD Mobile Valentine event.
Valentine Event is a limited time in Call of Duty Mobile starting from 14/02/2020 - 20/02/2020.
Here are all the quests that you need to complete in order to get valentine charms:
Table of Contents
Valentine Duo and Victory

Team up with a friend and win 8 matches in any mode to get 12 valentine charms.
Valentine Gifting Event

Send XP Cards to friends 20 Times to get a total of 25 valentine charms.
Note: You can only send 5 XP Cards per day so this quest will take you 4 days to complete.
Valentine Sparrow Event

This quest can be complete either in multiplayer mode or battle royale mode, you don't need to complete both.
MP Mode:
Use sparrow Operator skill 6 times in MP matches and kill 4 enemy to unlock 15 valentine charms.
BR Mode:
Enter the top 14 in Battle royale in duo mode 3 time to unlock a total of 15 valentine charms.
Note: Even though you complete both MP and BR mode you won't be able to earn 30 charms.
Exchange Valentine Charm
There are a total of 52 valentine charms that you can get after completed all the quests above.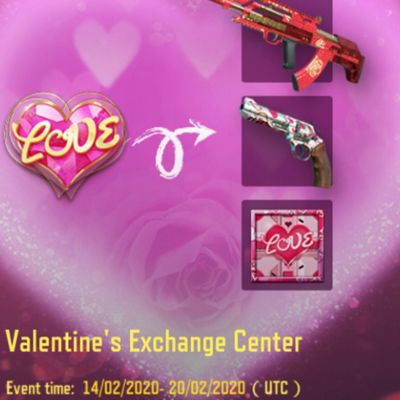 After you get all the valentine charm you need to change it inside Valentine Exchange Center.
Conclusion
In conclusion, This is a great chance for you to grind and get valentine charm faster and unlock cool rewards inside the valentine exchange center.