Take advantage of CODM summer sale in 2023 with discounts up to 25% from 11th to 20th August. Find all the information about which draw or crate that will be available in this article.
Boba Blaster Draw 10% off 11th - 17th
If you want a brand new legendary BY15 shotgun this draw is perfectly for you.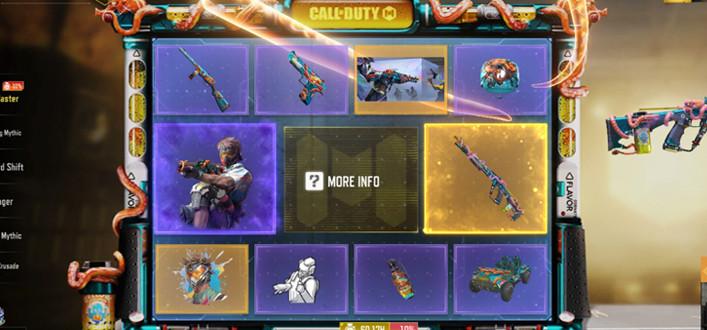 Beside that you will also get a brand new character as well and other rewards such as PPSh-41, .50 GS and more.
Mythic Coin Crate 5% off 12th - 20th
This is great for those that want to stack Mythic coin for their next mythic characters or weapons upgrade.
Lethal Pair Draw 10% off 13th - 19th
This draw is by far the best draw that is worth your money if you are looking to get two new legendary weapons and an epic Manta Ray character.
You will get HBRa3 Rictus Arc and QQ9 Moonlight out of this draw, if you missed a chance of getting these two guns now it's your chance.
Summer Vibes Crate 10% off 14th - 20th
For this crate, it's an all epic item crate including new skins for character and weapons.
Here are all new epic items:
Wraith - Summer Vibes
Oden Dream Killer
SP-R 208 - Summer Sunset
And way more items.
Slice N'Dice Lucky Box - 25% off 14th - 20th
Note: We are not sure if this lucky box information will be accurate or not, however the picture shows the character Wraith - Havoc and she originally came in Slice N'Dice Lucky Box.
Time Limited Legendary Crate 10% off 15th - 20th
This legendary crate is great for you if you want to get a legendary weapon out of the crate for this event you will get a 10% discount.
We will update you with an in-game image once the event reaches their release date. Overall the summer sale is a great chance for you to save some money if you want to get legendary weapons or epic characters. Don't miss this chance.