Call of Duty Mobile Season 3 is coming soon! Here is a recap of the best gun in Season 2 and let see if it got any change coming into Season 3.
COD Mobile Best Guns Season 2 that will get nerf in Season 3
MSMC
Late season 2 best gun and mostly use in high rank match the MSMC is getting a nerf.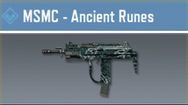 Nerf: Reduced MSMC magazine capacity to 25.
With 5 ammo reduction for MSMC is a pretty big deal since the gun has fast fire rate so the ammo tend to run out quick.
Type 25
Type 25 the COD Mobile best gun two season back to back, the time has finally come.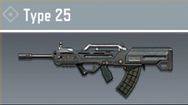 Nerf: Slightly reduced recoil stability of Type 25 forgrip attachment.
This nerf simply mean that when Type 25 use forgrip attachment the gun will has even less accuracy than Season 2 which make it harder to control the recoil.
AK117
Next to Type 25 the AK117 is also one of the best gun in COD Mobile season 2, and now it is also getting nerf for season 3.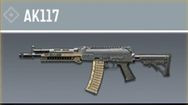 Nerf: Slightly reduced recoil stability of AK117 foregrip attachment.
The nerf is the same to Type 25 which simly make AK117 recoil harder to control.
S36 LMG
The most use LMG in Season 2 public and rank match.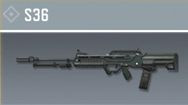 Nerf: Adjusted shooting stability of S36 and reduce its performance in long distance.
This nerf make S36 harder to full spray in long range and also the damage won't be as good as it is in season 2.
Plus slow scope-in time, S36 will be struggling to be use in Season 3.
SMRS
Why they do this to SMRS? Why?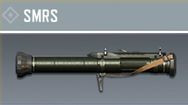 Nerf: SMRS has slightly reduced movement speed, lethal range, and damage to scorestreak.
This is a huge nerf for SMRS the movement speed is already slow, now the range is reduced, and let hop it still 1 shot UAV.
Call of Duty Mobile Season 2 Guns that will get buff in Season 3
AK-47
One of the most underrated gun in COD Mobile AK-47 get a buff in Season 3.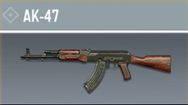 Buff: Increased recoil control of AK-47 and reduced vertical recoil degree.
AK-47 is a gun that require high skill and able to control the recoil when firing, with this buff the recoil is more friendlier than it was.
AK-47 might be one of the best gun to use in Season 3 after this buff.
ICR-1
Not Good Enough, Let make it better. The ICR-1.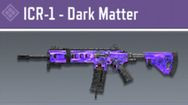 Buff: Slightly increased recoil stability of ICR forgrip attachment.
The buff for ICR-1 is meh, the gun already have good recoil, increase the stability won't do much for it low damage and fire rate.
LK24, ASM10 and HG40
Three different guns but the same love.
Buff: Increase firing stability and animation of LK24, ASM10, and HG40.
This buff is pretty good for ASM10 the most because it help to fight against the random recoil when firing.
For LK24 and HG40 is also pretty good since the animation of the gun before is hard to look at.
Conclusion
In short, four of the best guns in season 2 get nerf and S36 get nerf the hardest. On the bright side we might see AK-47 be the Season 3 meta gun.