A Huge props to DataminersHole, Murdablast, Grow Positive, and John for finding and sharing these huge leaks for COD Mobile Battle Royale players.
Blackout is coming to COD Mobile
There is a rumored passing around Twitter, Reddit, and Discord of a new map is coming into COD Mobile Battle Royale name Blackout. Is it true?
Well what we know right now is about 70 to 80% true and there are some stuff that found in Game file by the Community genius Dataminers Hole.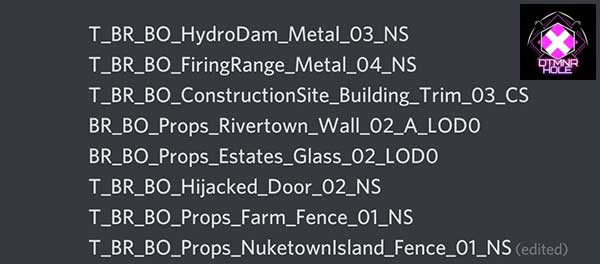 In the picture are asset names of Blackout location and clearly we can see Hydro Dam, Firing Range, Hijacked Door and more.
Blackout is not a new map per se, the map are available to play in Call of Duty Black Ops and it's been for a long time. Here is what Blackout map look like: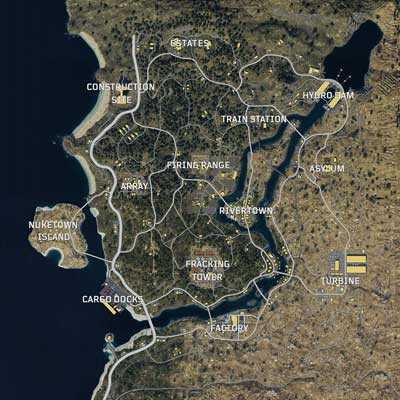 You can see the Location name Dataminers Hole found in the game file and it turn out to be inside Blackout.
SO Is Blackout 100% confirmed to be a new Call of Duty Mobile Battle Royale map? Well right now there are no official confirmation yet, but we will keep our finger crossed and wait for the upcoming news.
More Hints That COD Mobile Adds Blackout
Beside the in-game file found by Dataminers there is also several other leaks that suggest more Hints of the upcoming Blackout map.
Wednesday, September 13, 2021: COD Mobile hinted one of the location in Blackout map, can you find out which location is this?
?Operative: Sergeant [Classified]
?Mission: [Classified]
❓Status: Captured
?️Location: Unknown

Gathering additional details. Stand by. pic.twitter.com/9HeWfp6rOT

— Call of Duty: Mobile (@PlayCODMobile) September 13, 2021
Well, If you never play Blackout before, COD Mobile showcase a location of Train Station in Blackout. Here is a clearer version: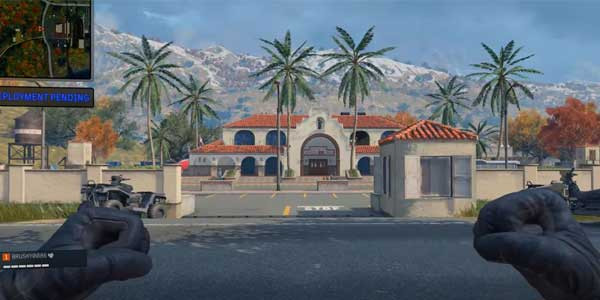 Image credit: Brusky
Here is Grow Positive leaks a screenshot of Taeko running out of Asylum which is also one of the location in Blackout map.
If you Know, You Know... pic.twitter.com/ucjLi2I1WE

— Grow Positive - CODM News & Leaks (@GrowPositiveYT) September 6, 2021
Another leaks found by John showing the character that featured in Hover Dam of Blackout appear in COD Mobile main menu screen:
You won't believe what I found.

(Left) Image from Blackout where the Dam breaks & there you can see that unreleased Seraph - Professional which was leaked in CoDM.

Providing the link of article in the thread below. pic.twitter.com/mZrZnXF3SS

— John (@recoil123456) September 6, 2021
All in All after seeing this leaks one after another, we are having a very high percentage of seeing Call of Duty Mobile new Battle Royale map coming soon!