If you have Amazon prime you can claim a free epic character in COD Mobile named Mara - Notice Meow. Here's how to do it.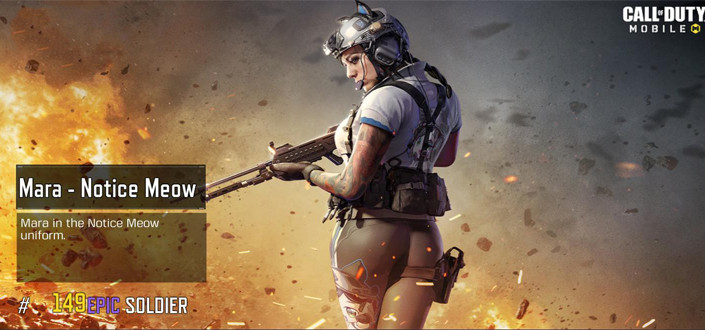 Before being putting in the Amazon prime gaming reward, Mara was an epic character that you can unlock by Kawaii Crate.
Mara's Notice Meow is a reward for using amazon prime that you can get for free if you are using Amazon prime gaming service.
Register Amazon Prime Gaming Account
First and foremost, you will need an Amazon prime gaming account to claim the code. You can go to Amazon Prime Gaming to register your account.
Once you have an amazon prime account you need to go to Prime Gaming Call of Duty: Mobile and click on Get in-game content.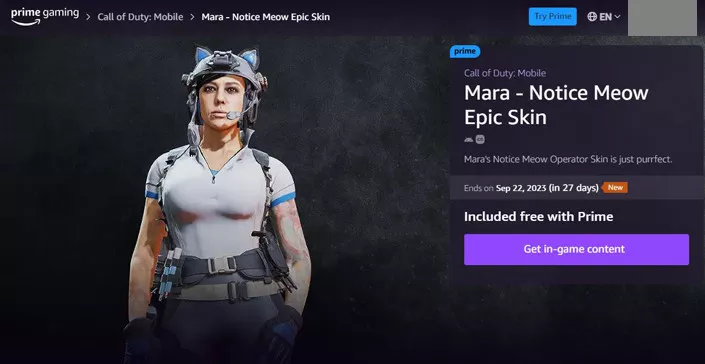 Once you click on it, you will receive a code that needs to be redeemed.
Redeem the code in COD Mobile Redemption Center
Now that you have the code from claiming in Amazon Prime Gaming Account, you need to go to the Call of Duty Redemption Center.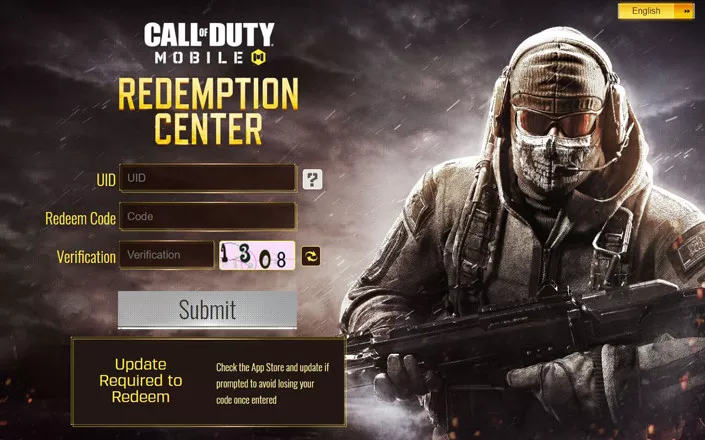 Here you need to input your UID, your Redeem Code, and input the Verification. Then click submit.
After you submit the code, check your in-game inbox to get the character.
Make sure you keep in touch with the announcement of Amazon prime gaming page because they will usually offer a good epic character that you can claim for free.
Overall, this is a very good way to get free character in Call of Duty Mobile if you are using the Amazon Prime service, since you don't need to pay for anything, with just 2 simple step you will be able to claim a free character.