In Season 7 Tournament mode allows you to earn CP simply by just playing the game. Find out in-depth details on how to get free CP down below.
If you are a free to play player that plays the game everyday, now is the best chance to make some profit from the game. However you will need to be very good at the game for a chance to earn some COD Points.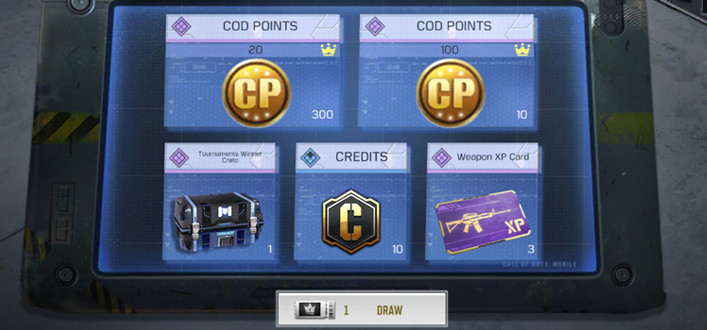 You will need Coupons to roll the Reward wheel and if you are lucky you will be able to get COD Points for free, the odds of getting 300 COD Points is 0.007% and 10 COD Points is 0.02%.
In order to qualify for the Reward Wheel you need to complete the free milestones and rank up the Tournament leaderboard. Basically, you need to win your match and win a lot that way you will get the coupons.
Please Note that COD Points rewards are limited on the server and will not be put back. Once the reward output limit of the server is reached, subsequent players will no longer be able to obtain rewards anymore. Each player can only obtain CODM Points rewards from the same tier once per week.
For this mode, beside free COD points, you will be able to get other rewards as well such as Tournament Winner Crate, Credits, and Weapon XP Card.
Note: Tournament Mode usually Opens from 18:00 Friday to 23:00 Sunday (UTC+10). So for the weekend if you have a lot of free times this is your opportunity to earn some Free CP in Call of Duty Mobile.
But don't worry though, the reward limit and qualifications will be refreshed every Wednesday. So you will be able to play every week and your chance of getting CP for free will also continues.