The newest event come out in COD Mobile Season 5 "Steel Legion" allows you to get free new gun, character, and cool gun skins with Daily coin.
The 'Daily Mission' exchange will be available to play from 26/03/2020.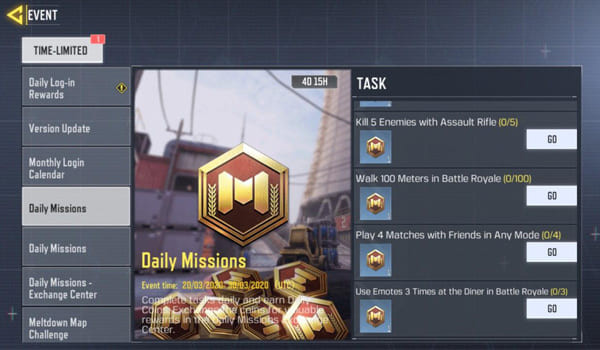 The missions will refresh everyday so make sure you complete all the task everyday. (5 daily coins)
Beside the daily mission, you can get another 17 daily coins by completing the task down below:
Login for 27 days (14 daily coins).
Play 10 TDM match on Meltdown (3 daily coins).
You need to claim these daily coins in Monthly login calendar and Meltdown map challege.
New: Play 10 matches in any mode and claim the hat in April Fool's Day mission then go into Jester's Trove Exchange center to exchange 10 daily coins.
Where to see your Daily coins?
When completing task you will receive daily coins, and you can find it in your loadout - inventory.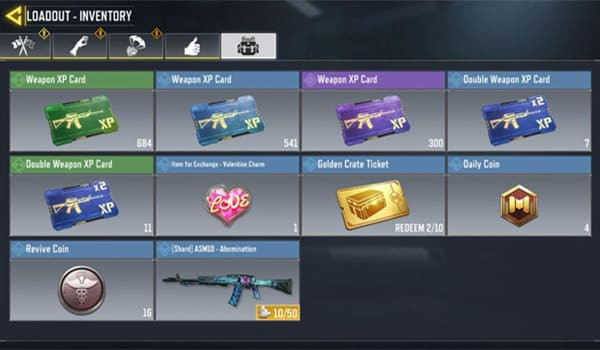 You will see how many coins you have unlock from event.
Exchange Daily coins in Daily Missions Exchange Center
You can find Daily missions exchange center in the event tab on the left main menu.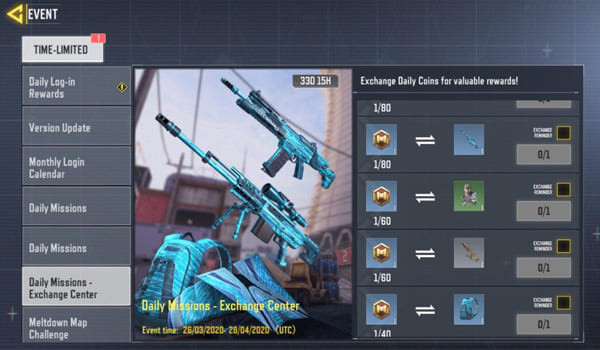 The Daily Missions Exchange center is where you exchange all the daily coins that you get from completing daily task for valuable rewards such as:
HVK-30 (60 daily coins)
Special Ops 3 - Malware (60 daily coins)
MSMC - Open Circuit (80 daily coins)
LK24 - Open Circuit (80 daily coins)
Arctic.50 - Open Circuit (80 daily coins)
Backpack - Open Circuit (40 daily coins)
Wingsuit - Open Circuit (40 daily coins)
Parachute - Open Circuit (40 daily coins)
Conclusion
In conclusion, this is one of the best event that you can grind everyday by playing the game and get free coins to exchange for all the cool rewards especially the HVK-30 Assault rifle for free.
Note: The daily missions will refresh daily so make sure you complete all of them to get all the daily coins.