Have you ever regretted your in-game name that you've set 3 years ago? Or feels like your name is no longer related to you because you've grown up, or just want to change the name out of the blue?
Don't worry, we got you covered, changing names in Call of Duty Mobile is a walk in the park, if you do it right.
First and foremost, you need a Rename Card.
How to buy a Rename Card in COD Mobile?
Head into the Store, Scroll down into the ITEM section, and look at the fourth row of the card, you will see the Rename Card, don't confuse it with the first row which is Weapon Rename Card.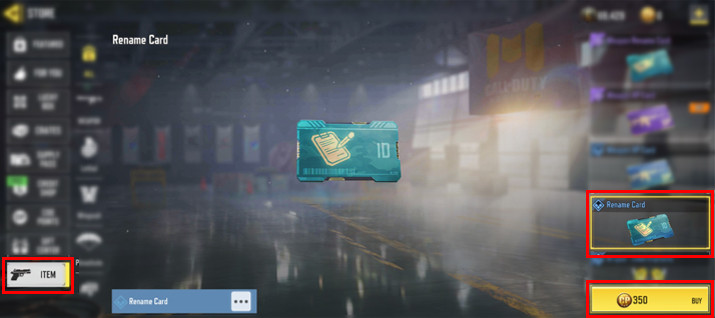 Read the item name clearly before you make a purchase. However, in the buy button you will see that COD Mobile is asking you to pay in CP (COD Point) but we don't want that.
That will cost real life money, and as our title said you can change the name for free which means you can buy the rename card for free.
Find the "C" (Credit) section by looking at the top left or following the image below.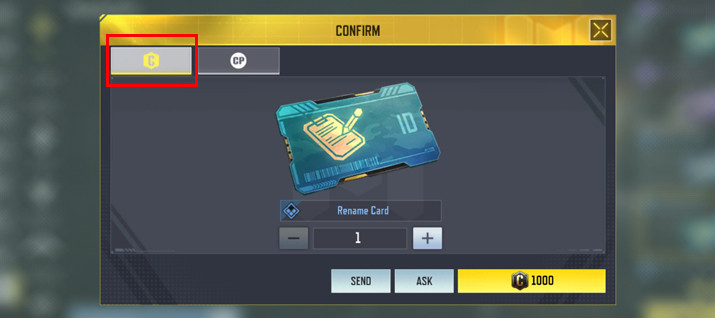 Tap on the "C" (Credit) section then boom, you are now able to buy a rename card for only 1000 Credit, Credit is your in-game currency that you earned by completing in any matches.
So there you go, now that you have a rename card, let's get into how to actually change your name using the rename card you just bought.
How to change name on COD Mobile?
Go back to the main screen of COD Mobile, go to loadout, then go to Inventory and find your Rename card there.Tap on it and tap on the USE button.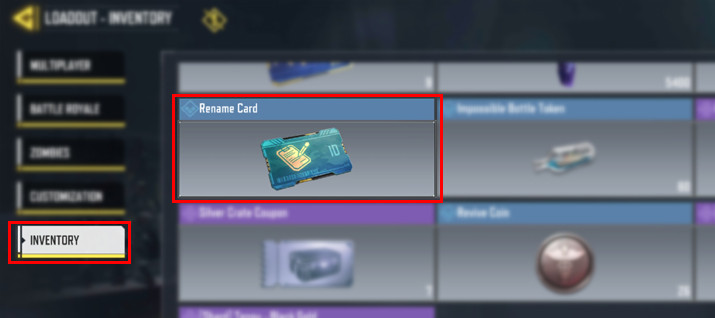 You will ask to input a new name with the maximum of 14 characters only. Confirm your new name by pressing change and you're good to go. Now you have a new identity in COD Mobile.
It's that easy and you can do it for free without having to pay for CP if you just read our article. Now get out there being more motivated than before with your new name and dominate the battlefield.