Volt is a SMG that use Energy ammo and created by Unknown.

The Volt SMG is a great close range gun in Apex Legends Mobile, this weapon has good stability when firing and very low recoil control, a very good charge gun to use.
Volt SMG Damage profile stats
Damage (Body/Head/Leg): 16/24/13
Body Shots to kill: 7/

10

/

12

/

14

/

15

FortifiedBody Shots to kill: 8/

12

/

14

/

16

/

18

Rate of fire: 630RPM
Effective Range: 290M
Tac reload speed: 2s
Full reload speed: 2.6s
Mag Size: 22/

25

/

28

/

32

/

32 auto reload
Volt SMG Recoil pattern
In Apex Legends Mobile Volt SMG recoil go a little to the right then switch to the left after 11 shots.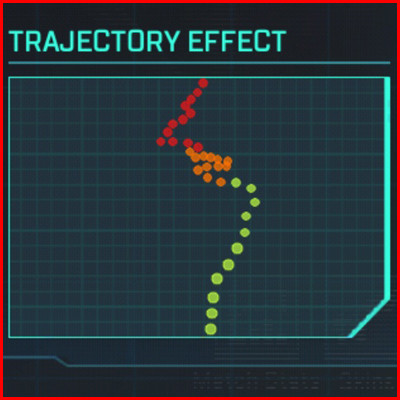 In order to effectively control Volt SMG recoil you have to pull down the left when firing it make you hit your shot more easily.
Volt SMG Attachments list
In Apex Legends Mobile Volt SMG utilize 4 type of attachments such as:
| | |
| --- | --- |
| Barrel | Reduces recoil and pitch yaw randomness. |
| Mag | Increase Light magazine capacity. |
| Stock | Reduce ADS and reload time. |
| Optics | Enhance vision when aiming down sight. |
Volt SMG Compatible optics:

1x HCOG 'Classic'
1x Holo
1x-2x Variable Holo
2x HCOG 'Bruiser'
1x Digital Threat
A fully kitted Volt SMG reduces overall recoil, fasten ADS speed, and improve stability when firing.
Volt SMG Strength and Weakness
All Weapons in Apex Legends Mobile have their ow strength and weakness.
Here are Volt SMG Pros n Cons:
Volt SMG Strength:
Deal Good Body damage.
Very versatile in close range.
Have low recoil control.
Clean iron sight.
Good fire rate.
Volt SMG Weakness:
Hard to use for mid range.
Damage fall off quick.
Volt SMG Change Notes
Season: Distortion

Volt removed from Care Package.
Base damage reduced from 17 -> 15.
Magazine capacity adjusted to 21/24/27/32.

Global Release Patch Notes

Damage increased 15 -> 17.
Mag size increased to 35.
Added to Supply Drops.
Volt SMG Skins List
Find Volt SMG Legendary skins and other rarity in Apex Legends Mobile here:
Legendary Skins:
Volt SMG Dream Weaver

Epic Skins:
Volt SMG Off the Grid

Volt SMG Break the Enemy

Rare Skins:
Volt SMG Stellar

Volt SMG Sweet 16

Volt SMG Outback

Other Weapons