RE-45 Auto is a pistol that use Light ammo created by Paradinha Arsenal.

RE-45 Auto is a fully automatic pistol in Apex Legends Mobile that deal good damage with fast rate of fire and great stability when firing in close range.
RE-45 Auto Damage profile stats
Damage (Body/Head/Leg): 12/18/11
Body Shots to kill: 9/

13

/

15

/

17

/

19

FortifiedBody Shots to kill: 10/

15

/

18

/

20

/

23

Rate of fire: 780RPM
Effective range: 204M
Tac reload speed: 1.5s
Full reload speed: 2.12s
Mag size: 22/

24

/

28

/

33

/

33 auto reload
RE-45 Recoil pattern
In Apex Legends Mobile RE-45 Auto recoil go up over to the left a little spread for the first 11 shots.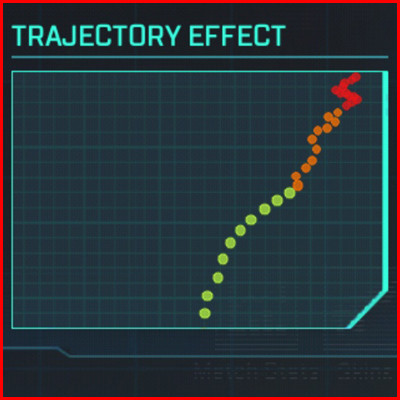 In order to effectively control RE-45 Auto you need to pull down the gun to the right when firing.
RE-45 Auto Attachments list
In Apex Legends Mobile RE-45 Auto utilize 4 attachments such as:
| | |
| --- | --- |
| Barrel | Reduces recoil and pitch yaw randomness. |
| Mag | Increase Light magazine capacity. |
| Optics | Enhance vision when aiming down sight. |
| Quickdraw Holster | Faster weapon switching and aim speed, reduces hip fire spread. |
RE-45 Auto Compatible optics:

1x HCOG 'Classic'
1x Holo
1x-2x Variable Holo
2x HCOG 'Bruiser'
1x Digital Threat
A fully RE-45 Auto attachments reduces weapon recoil, increase magazine capacity, improve visibility when ADS and boost switching aim speed.
RE-45 Auto Strength and Weakness
All Weapons in Apex Legends Mobile have their own strength and weakness.
Here are RE-45 Auto Pros n Cons:
RE-45 Auto Strength:
Good for early game.
High stability.
Fast fire rate.
RE-45 Auto Weakness:
Damage fall off mid to late game.
High recoil, a little hard to control.
RE-45 Auto Skins List
Find RE-45 Auto Legendary skins and other rarity in Apex Legends Mobile here:
Legendary Skins:
RE-45 Auto The Pride

RE-45 Auto The Predator

Epic Skins:
RE-45 Auto Blue Fade

RE-45 Auto Pulse Check

Rare Skins:
RE-45 Auto Firebrand

RE-45 Auto Patchwork

Other Weapons