P2020 is a pistol that use Light ammo created by Lastimosa Armory.

The P2020 is a good close rage pistol in Apex Legends Mobile that has good damage with decent rate of fire. This gun is good to use for early game.
P2020 Damage profile stats
Damage (Body/Head/Leg): 15/23/14
Body Shots to kill: 6/

9

/

10

/

12

/

13

FortifiedBody Shots to kill: 7/

10

/

12

/

14

/

15

Rate of fire: 510RPM
Effective range: 210M
Reload speed: 1.25s
Mag size: 15/

19

/

21

/

25

/

25 auto reload
P2020 Recoil pattern
In Apex Legends Mobile P2020 recoil has high spread when firing.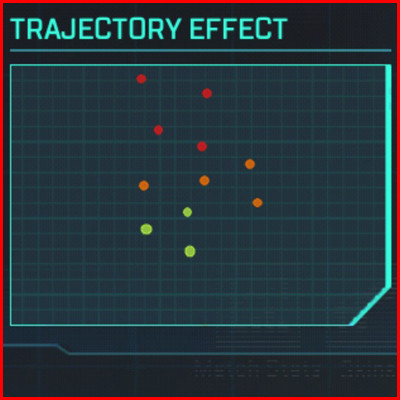 P2020 Attachments list
In Apex Legends Mobile P2020 utilize 3 types of attachments such as:
| | |
| --- | --- |
| Mag | Increase Light magazine capacity. |
| Optics | Enhance vision when aiming down sight. |
| Hammerpoint Rounds | Increases unshielded damage. |
P2020 Compatible optics:

1x HCOG 'Classic'
1x Holo
1x-2x Variable Holo
2x HCOG 'Bruiser'
1x Digital Threat
A fully P2020 attachments increase magazine capacity and improve visibility when ADS plus make it stronger against unshielded enemy.
P2020 Strength and Weakness
All Weapons in Apex Legends Mobile have their own strength and weakness.
Here are P2020 Pros n Cons:
P2020 Strength:
Good for early game.
Deal good damage in close range.
Powerful vs Unshielded enemy.
P2020 Weakness:
Damage fall off mid to late game.
High bullet spread, hard to hit shots.
P2020 Skins List
Find P2020 Legendary skins and other rarity in Apex Legends Mobile here:
Legendary Skins:
P2020 The Nullifier

P2020 Lady Justice

Epic Skins:
P2020 Off the Grid

P2020 Eye of the Storm

Rare Skins:
P2020 Cold Punch

P2020 Hot Shot

P2020 Harvest

Other Weapons