R-301 Carbine is an Assault rifle that use Light ammo created by Lastimosa Amory.

The R301 is one of the strongest mid-range weapon in Apex Legends Mobile that has very fast fire rate with high stability making it one of the most accurate gun to use.
R-301 Damage profile stats
Damage (Body/Head/Leg): 14/28/11
Body Shots to kill: 8/

11

/

13

/

15

/

17

FortifiedBody Shots to kill: 9/

13

/

15

/

17

/

19

Rate of fire: 810RPM
Effective range: 475m
Tac reload speed: 2.8s
Full reload speed: 3.2s
Mag size: 22/

24

/

30

/

36

/

36 auto reload
R-301 Recoil pattern
In Apex Legends Mobile R301 recoil go up to the right then over to the left while first 5 bullets are slightly spread.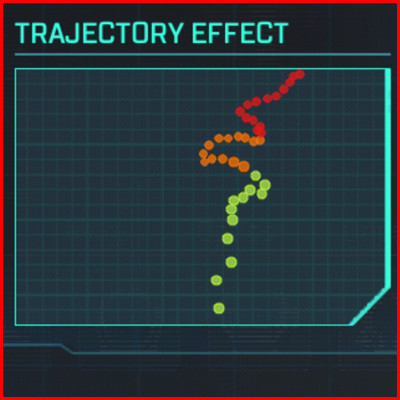 In order to effectively control R-301 recoil you need to pull down the gun a bit to the right then hard left when firing.
R-301 Attachments list
In Apex Legends Mobile R-301 utilize 4 types of attachments such as:
| | |
| --- | --- |
| Barrel | Reduces recoil and pitch yaw randomness. |
| Mag | Increase Light magazine capacity. |
| Stock | Reduce ADS and reload time. |
| Optics | Enhance vision when aiming down sight. |
R-301 Compatible optics:

1x HCOG 'Classic'
1x Holo
1x-2x Variable Holo
2x HCOG 'Bruiser'
3x HCOG 'Ranger'
2x-4x Variable AOG
A fully kitted R-301 reduces overall recoil, fasten ADS speed, and increase mag size base on attachment rarity.
R-301 Strength and Weakness
All Weapons in Apex Legends Mobile have their own strength and weakness.
Here are R-301 Pros n Cons:
R301 Strength:
Very fast rate of fire and bullet travel speed.
Very fast ADS speed.
Clean Ironsight.
Very powerful in Mid range.
Low recoil and easy to control.
Hight stability when firing fully-auto.
R301 Weakness:
Base mag size is very low.
Very quick to run out of ammo.
R-301 Skins List
Find R-301 Legendary skins and other rarity in Apex Legends Mobile here:
Legendary Skins:
R-301 The Last Spartan

R-301 Unsheathed Rebellion

Epic Skins:
R-301 Off the Grid

R-301 Break the Enemy

Rare Skins:
R-301 Magma

R-301 Firestorm

R-301 Spine Chiller

Other Weapons