Hemlok is an Assault Rifle that use Heavy ammo created by Wonyeon.

The Hemlok Burst AR is a 3-rounds burst weapon in Apex Legends Mobile that is good to use for close range combat and can also switch to single shot for mid to long range.
Hemlok Damage profile stats
Damage (Body/Head/Leg): 22/44/17
Body Shots to kill (Burst): 2/

3

/

3

/

4

Body Shots to kill (Single): 5/

8

/

9

/

10

F.Body Shots to kill (Burst): 2/

3

/

4

/

4

F.Body Shots to kill (Single): 6/

9

/

11

/

12

Rate of Fire: 492RPM
Effective range: 612M
Tac reload speed: 2.4s
Full reload speed: 2.85s
Mag size: 21/

27

/

33

/

39

/

39 auto reload
Hemlok Recoil pattern
In Apex Legends Mobile Hemlock recoil go up to the left then over to the right while the first 6 bullets are slightly spread.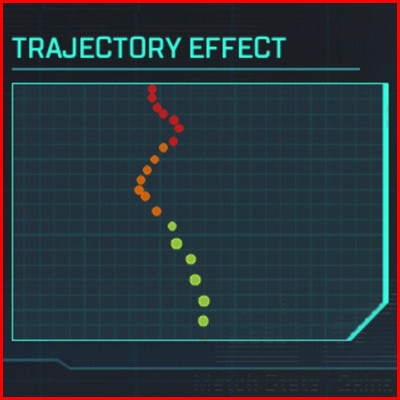 In order to effectively control Hemlok recoil you need to understand the burst rhythm and pull down the gun to the right when firing.
Hemlok Attachments List
In Apex Legends Mobile Hemlok Burst AR utilize 4 types of attachments such as:
| | |
| --- | --- |
| Barrel | Reduces recoil and pitch yaw randomness. |
| Mag | Increase Light magazine capacity. |
| Stock | Reduce ADS and reload time. |
| Optics | Enhance vision when aiming down sight. |
Hemlok Compatible optics:

1x HCOG 'Classic'
1x Holo
2x HCOG 'Bruiser'
1x-2x Variable Holo
1x HCOG 'Ranger'
2x-4x Variable AOG
A fully kitted Hemlok reduces overall burst recoil, fasten ADS speed, and increase mag capacity base on attachment rarity.
Hemlok Strength and Weakness
All Weapons in Apex Legends Mobile have their own strength and weakness.
Here are Hemlok Pros n Cons:
Hemlok Strength:
Deal high body damage.
Powerful Single shot.
Great for long range.
Fast bullet travel speed.
Hemlok Weakness:
Weak at close range.
No Full auto mode.
Require great aim.
Low stability when burst.
Hemlok Skins List
Find Hemlok Burst AR Legendary skins and other rarity in Apex Legends Mobile here:
Legendary Skins:
Hemlok The Notorious One

Epic Skins:
Hemlok The Abyss

Hemlok Gradient Descent

Rare Skins:
Hemlok Hot Zone

Hemlok Quantum Realm

Hemlok Spine Chiller

Common Skins:
Hemlok Arctic

Hemlok Midnight

Other Weapons