L-Star EMG is a LMG that use Energy ammo created by Wonyeon.

The L-Star EMG is a plasma fuel LMG in Apex Legends Mobile, this weapon deal good damage with very fast fire rate and moderate recoil control but it can get overheat when firing to many bullets.
L-Star EMG Damage profile stats
Damage (Body/Head/Leg): 18/36/14
Body Shots to kill: 6/

9

/

10

/

12

/

13

Fortified Body Shots to kill: 7/

10

/

12

/

14

/

15

Rate of fire: 600RPM
Effective range: 337M
Reload Speed: 3.26s
L-Star EMG Recoil pattern
In Apex Legends Mobile L-Star EMG recoil go hard left for the first 4 bullets then it go vertically up.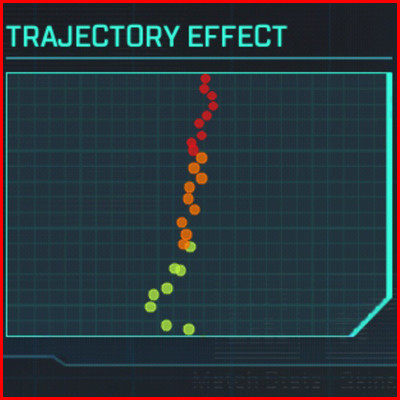 In order to effectively control L-Star EMG recoil you need to maintain the initial fire recoil and then pull the gun straight down.
L-Star EMG Attachments List
In Apex Legends Mobile L-Star EMG Utilize 2 types of attachments such as:
| | |
| --- | --- |
| Stock | Reduce ADS and reload time. |
| Optics | Enhance vision when aiming down sight. |
L-Star EMG compatible optics:

1x HCOG 'Classic'
1x Holo
1x-2x Variable Holo
2x HCOG 'Bruiser'
3x HCOG 'Ranger'
2x-4x Variable AOG
A fully kitted L-Star EMG attachments improve visibility when aiming down sight and reduce ADS & reload time.
L-Star EMG Strength and Weakness
All weapons in Apex Legends Mobile have their own strength and weakness.
Here are L-Star EMG Pros n Cons:
L-Star EMG Strength:
Deal high damage.
Very good in close range.
Very fast fire rate.
Fast bullet travel speed in close range.
L-Star EMG Weakness:
High recoil kick for initial fire.
Slow bullet travel speed.
Damage fall off in mid range.
Hard to control in mid range.
L-Star EMG Skins List
Find L-Star EMG legendary skins and other rarity in Apex Legends Mobile here:
Legendary Skins:
L-Star EMG Apex Hyperdrive

Epic Skins:
L-Star EMG Off the Grid

L-Star EMG Break the Enemy

Rare Skins:
L-Star EMG Campfire

L-Star EMG Caution Tape

L-Star EMG Royal Weave

Other Weapons