Here is the information about Valorant Wastedland Skin Bundle Leak including price and more.
Wastedland Bundle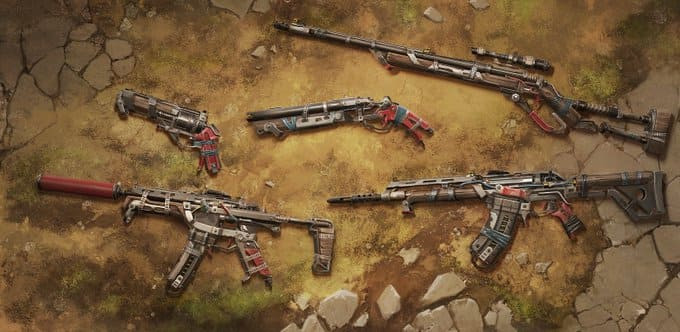 According to Valorleak, with this new 1.10 Patch note will come with 2 skin set such as Reaver and Wastedland. Wastedland set will release along with reaver skin.
Wasteland Locker Showcase | #VALORANTpic.twitter.com/KTUMQyVTcr

— Valorant Leaks (@ValorLeaks) October 27, 2020
The Wastedland set will include a Wastedland Shorty, Wastedland Sheriff, Wastedland Marshal, Wastedland Spectre, and Wastedland Vandal. Unfortunately, there is a no variants for the player to upgrade to get VFX, sound, and finish the animation. Each gun will cost about 1275 VP. There is a no confirmed release date yet but we expected that it will release along with reaver skin set.
Here take a closer look at these reveal skin image.