Here are the information about Valorant patch notes 5.00 update including new map, new rank, and agent update bug fix.
Patch Note 5.00 Overview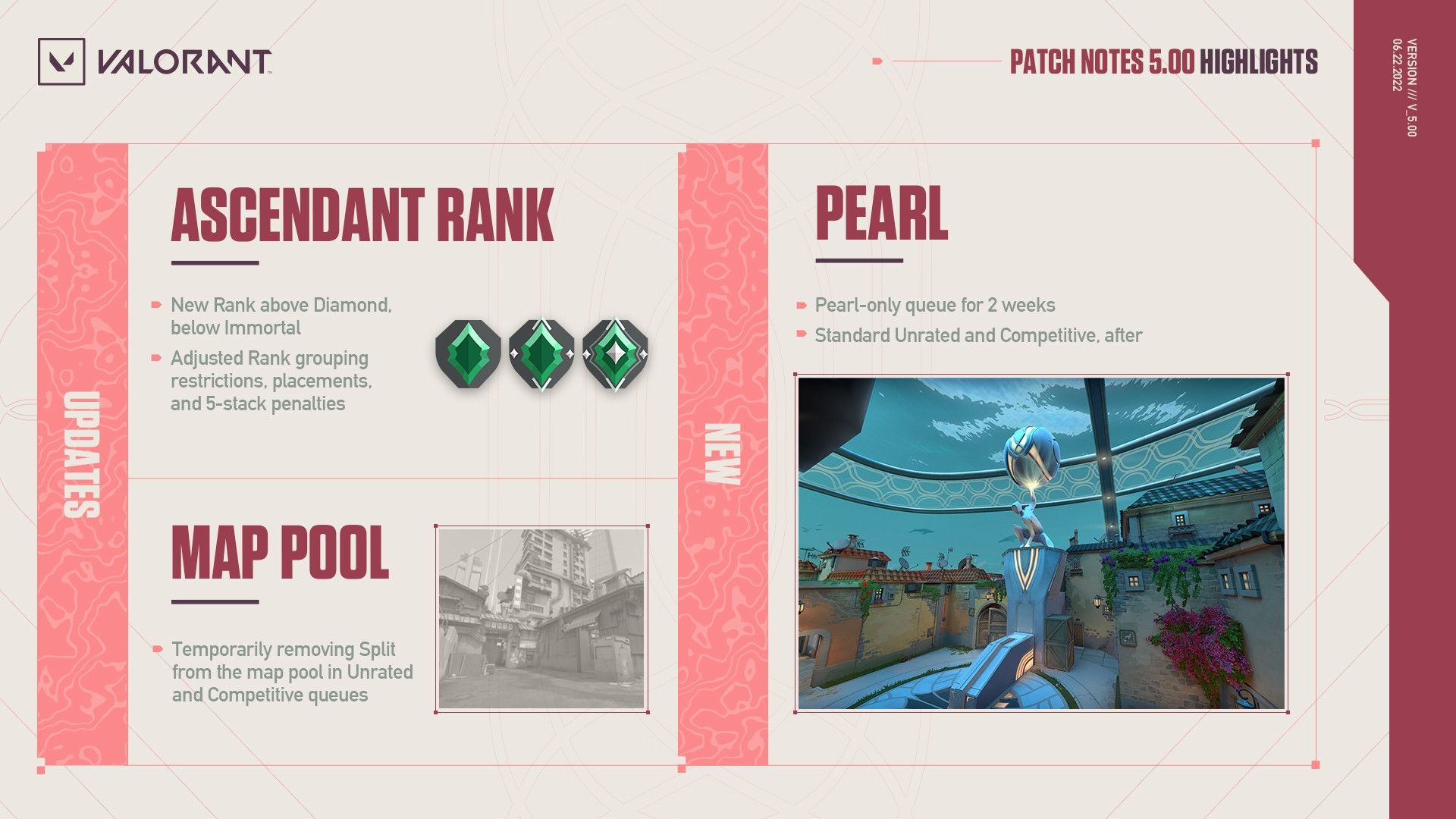 New Map: Pearl
Temporarily Removing Split
New Rank: Ascendent

Bug fix
Map Updates
Pearl
New Map: Pearl goes live!
Pearl- Only queue
This queue is a standard, Unrated mode that will give players a chance to practice the new map before they see it in Competitive play.
Pearl-only queue will be available for 2 weeks, then after that Pearl will enter Competitive.
Split
Split is temporarily removing Split from the map pool in Unrated and Competitive queues.
Competitive Updates
New Rank: Ascendant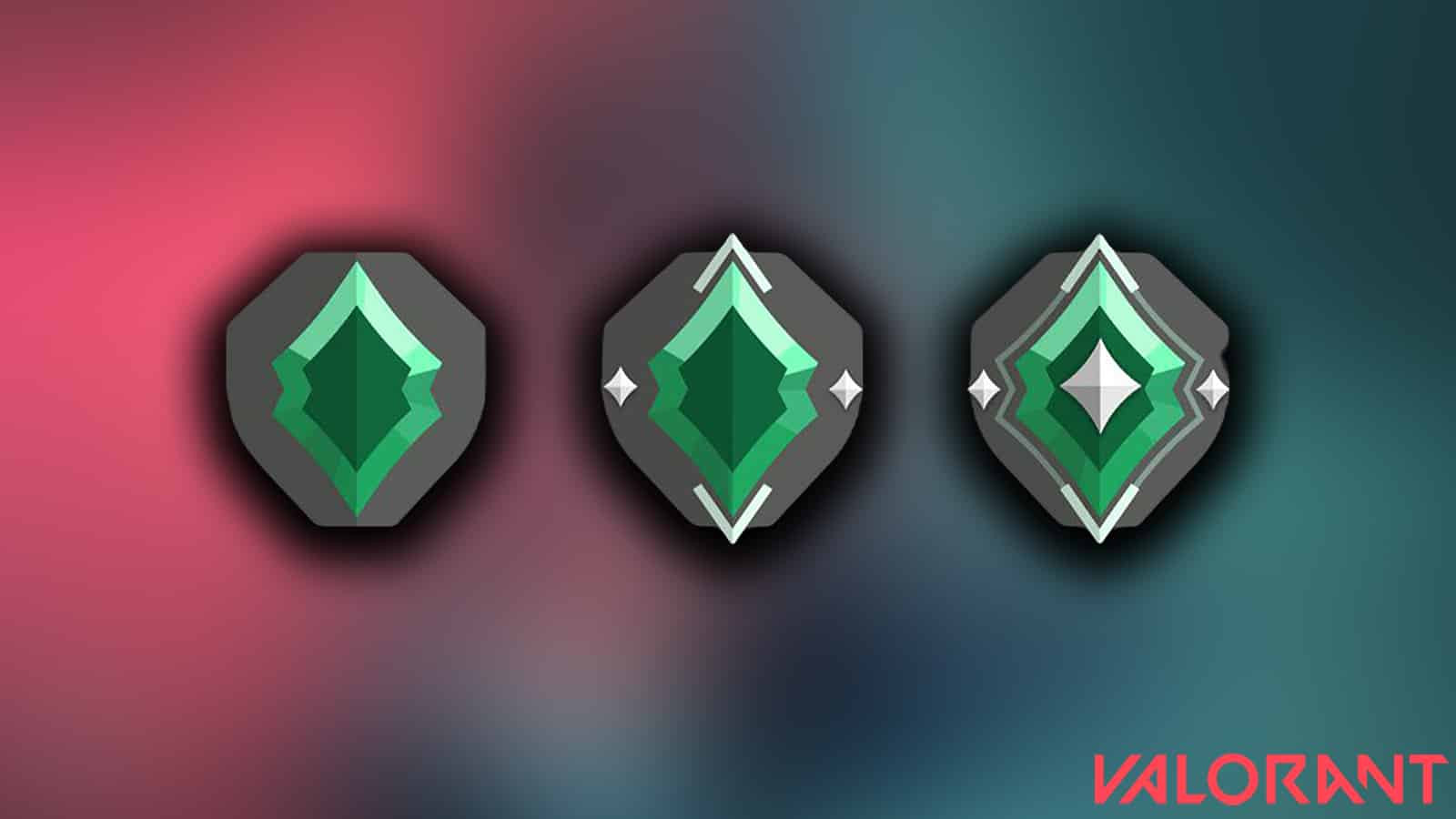 Added an additional rank above Diamond, below Immortal, Called "Ascendent."
Bugs
Maps
Fixed a bug on Haven that was preventing players from using their spray on wall in a Garden.
Agents
Fixed a bug where Jett could equip a weapon during Tailwind
Fixed a bug where Agents revealed by Sova's Recon Bold or Fade's Haunt would sometimes briefly appear in an incorrect location on the minimap
Fixed a bug where the scope visual effect would sometimes disappear when aiming with chamber's Tour De Force
Game Systems
Fixed a bug where using an Ultimate point orb or defusing the Spike at maximum range could cause channeling and progress bar animations to flicker
Fixed a bug where the use channeling progression bar does not update if the player disconnects and reconnects during the match
Fixed a bug where some weapon equips could play the wrong equip speed animation, which could visually mispresent when you were able to fire. Some situations impacted by this bug were:
Cypher exiting Spycam
Capturing Ultimate point Orbs
Canceling and completing Spike plant.
Source: Riot Game Valorant
End of Valorant Patch Notes 5.00