Here is a piece of information about Valorant Ego Skin Bundle from Valorant video skin teaser.
Ego Skin Bundle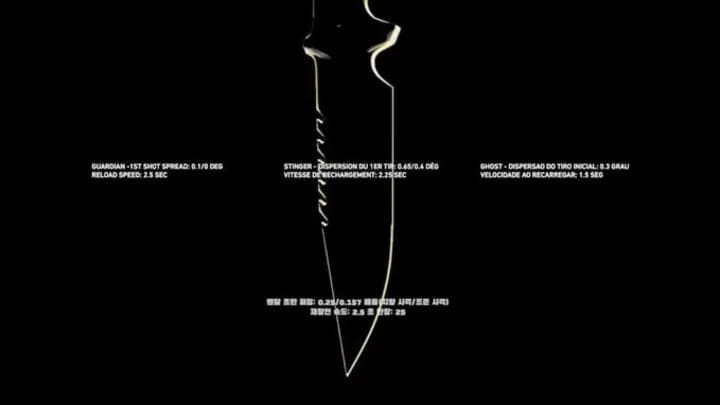 According to @PlayVALORANT, They release a short video about upcoming new skin call Ego by one tap. ( Expected in Patch 1.08)
Feed your Ego. pic.twitter.com/wvEfeTLnrO

— VALORANT (@PlayVALORANT) September 14, 2020
The video teaser appears to give us some hint about what weapon will be included in Ego skin bundle. The Ego set will include Ego Guardian, Ego Stinger, Ego Ghost, Ego Vandal (Translate from the text below), and Ego Knife. There is no release date confirmed yet.
Conclusion
If you look closer, it looks like a default knife with Prime Skin that coated with gold. So there might be a gold color collection skin. Anyway, we will update more about this skin so stay tune for reveal skin image.